by psmith, September 29, 2010, 09:28pm, (Issue #651)
The second time was the charm for anti-medical marijuana San Diego District Attorney Bonnie Dumanis. Last year, she failed to convict San Diego medical marijuana dispensary operator Jovan Jackson on distribution charges. But on Tuesday, after Dumanis convinced the trial judge to not allow Jackson to mention medical marijuana in his defense, a state court jury found him guilty of three counts of marijuana possession and distribution.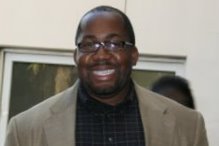 Jackson's attorney announced Wednesday that he will appeal the decision. It is about time for a state appellate court to clear up some of the confusion around the state's medical marijuana Compassionate Use Act, said Dale Gieringer, head of
California NORML
.
"The verdict doesn't surprise me since they rigged the trial," said Gieringer. "It will be appealed, and it's probably a good appellate case. I think it's time for an appellate court decision on all this, or a new law to clarify the legality of marijuana distribution. Until we change the law, we have to rely on the courts."
"By refusing him a defense, the district attorney and the court have railroaded Jackson and ensured his conviction," said
Americans for Safe Access
(ASA) chief counsel Joe Elford, who submitted an amicus brief in support of Jackson prior to his trial. "Jackson was denied a fair trial," Elford continued. "His conviction and the basis on which the court relied in refusing him a defense -- that sales are illegal under state law -- should absolutely be appealed."
Jackson was the operator of the Answerdam Alternative Care Collective, a San Diego medical marijuana dispensary. He was arrested in 2008 in one of Dumanis' anti-medical marijuana raids, but was acquitted last December. He was arrested again during a series of raids in September 2009, and this time, Dumanis was able to convince Judge Howard Shore to not allow Jackson to mention medical marijuana in his defense.
"After the embarrassment of losing the first trial against Jovan Jackson, District Attorney Dumanis was desperate for a conviction," said Eugene Davidovich, head of the San Diego ASA chapter, and another dispensary operator whom Dumanis prosecuted but failed to convict. "Jackson should not have been denied a defense and should not be used as a scapegoat for the district attorney's misguided position that medical marijuana sales are illegal."
"We believe the basis on which the judge refused to allow the medical marijuana defense is flawed," said ASA spokesman Kris Hermes. "It had to do with an interpretation of the medical marijuana program act that is based on the collective and cooperative cultivation statute only allowing distribution, not sales. If anyone had half a brain, they would see that it exempts collectives and co-ops from prosecution for a variety of charges, including sales. That was the basis of our amicus brief filed before the trial, but apparently never considered by Judge Shore."
"The DA down there is on a crusade to somehow convict people of medical marijuana," said Gieringer. "She's hoping she can score a victory in court on this. The law is certainly vague, and that has given her lots of opportunities, but until now, she had struck out on her jury trials, although she did get a bunch of defendants to plead guilty on minor charges."
"To be fair, as aggressive and mean-spirited as Dumanis has been, she is part of a culture in San Diego that has a sordid history of hostility around these issues," said Hermes.
The pattern of hostility can be seen in the county Board of Supervisors' failed 2006 lawsuit to avoid having to implement the state medical marijuana ID card program, and in continued aggressive action against dispensaries in the area. In 2007 and 2008, during the Bush administration, there were more than 50 raids against dispensaries. Most recently, Dumanis worked with the Obama administration to conduct 20 raids on dispensaries in San Diego on September 9, 2009, which resulted in the failed prosecution of Davidovich and the successful second prosecution of Jackson.
But as hostile as San Diego has been to medical marijuana, things are changing. Both the San Diego City Council and the county Board of Supervisors are now developing medical marijuana distribution ordinances that would regulate the very activity for which Jackson was convicted. In June, a San Diego grand jury issued
recommendations
calling on local governments to implement the state medical marijuana law. In particular, the grand jury called for the city and county to develop a "program for the licensing, regulation and periodic inspection of authorized collectives and cooperatives distributing medical marijuana."
The second time may have been the charm for Dumanis in the Jovan Jackson case, but if local governments act to implement the state's medical marijuana law, it may well be the last hurrah for her anti-medical marijuana crusade.
back to top