In a dramatic reversal from just two months ago, California's Proposition 19 marijuana legalization initiative has opened up a seven point lead in the latest Field poll. In July, the Field poll had Prop 19 trailing 44% to 48%; the latest poll, released Sunday, has it leading 49% to 42% with Election Day just six weeks away.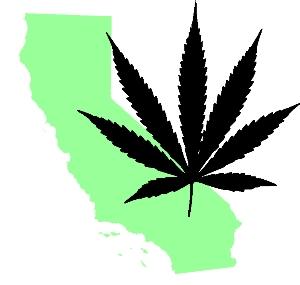 This latest Field poll is in line with other recent polls, most of which show Prop 19 leading, though still short of the 50% plus one needed to guarantee victory on November 2.
The poll was taken by telephone between September 14 and 21 and conducted in English and Spanish.
Support for Prop 19 was strongest among Democrats (60%), San Francisco Bay Area residents (59%), the 18-to-39 age group (59%), Los Angeles County residents (58%), Coastal county residents (54%), and men (54%). Support for Prop 19 was weakest among Republicans (27%), Central Valley residents (30%), voters over 65 (36%), and residents of Inland counties (37%).
Prop 19 continues to trail among women voters (44%) and to trail slightly among Hispanic (46%) and African-American (47%) voters. It has the support of 50% of white voters.
Neither the Prop 19 campaign nor its opposition has engaged in statewide advertising campaigns as the clock ticks toward election day. But Prop 19 is benefiting from the massive media attention it has generated. More than eight out of 10 (84%) California voters have heard about Prop 19, and 50% of those say they will vote for it.
Marijuana legalization in California is within grasp this November. Get out the vote efforts will be critical as this race goes to the wire.