Felipe Gonzalez has joined the ranks of prominent global political figures calling for the legalization of drugs. In remarks made Monday at a Madrid event commemorating Mexico's 200th anniversary of Independence, Gonzalez said that legalizing drug consumption should be considered as a solution for the violence currently sweeping Mexico.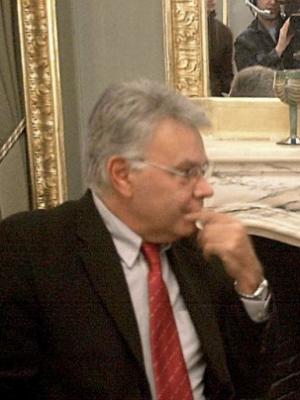 But the violence in Mexico isn't solely a Mexican problem, Gonzalez said. It has much to do with the United States, and the solution could be to legalize drug consumption.
"Mexico is burying the dead, but it isn't just Mexico's problem," Gonzalez said. "The $350 million or $350 million is on the other side" of the border with the US. "From there come the weapons," he added.
Gonzalez joins Colombia's
Juan Manuel Santos
and Mexico's
Vicente Fox
as the latest current and former heads of state to call for legalization. Mexico's current president, Felipe Calderon, has also lent recent support to discussing legalization, though without taking the pro position.
Organized crime is "one of the most serious threats to security that the world faces," Spain's former prime minister said. An international conference on the matter could be "an option," he added.
One need only look at the experience of alcohol Prohibition in the US to see what happens, Gonzalez continued. "Look back and think about the organized crime in the United States, with thousands of deaths, that occurred as a result of the criminalization of alcohol," he said. That violence "did away with Prohibition, and the business, with its taxes, was made legal."
In that sense, legalization of drugs could be defended as a solution, Gonzalez said, although he added that "no country can do this unilaterally without an extraordinarily grave cost for its leaders." Instead, "there must be an international agreement that is agreed to by all" because if only one country legalizes, there would be "a growth in consumption with an unsustainable cost for political leaders," he said.
An international agreement to end drug prohibition is the way to go, Gonzalez reiterated. "I think that that's going to be the only path that we really have to confront" the problem.