An American citizen in Dubai faces three years in prison after testing positive for marijuana, Delaware marijuana legalization activists urge boycott of dispensaries that testified against legalization bill, and more.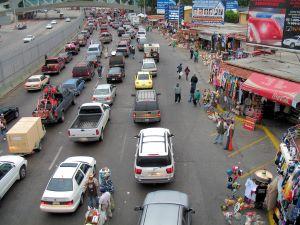 Medical Marijuana
Delaware Marijuana Activists Stage Boycott of Medical Dispensaries That Testified Against Legalization Bill. Marijuana legalization advocates have called a boycott of four medical marijuana dispensaries after their representatives testified against a marijuana legalization bill last month. The four companies are Columbia Care, Fresh Delaware, CannTech and EZY Venture. They testified that allowing legalization would oversaturate the market, with some even talking about how it could hurt their bottom lines. The Delaware Cannabis Policy Coalition accused the companies of "simply obstructing the progress of adult-use legislation" and added that "some patients are now staging a boycott of the regulated dispensaries."
Drug Testing
Mississippi Ban on Sale of Urine, Fake or Real, to Beat Drug Tests Signed into Law. Gov. Tate Reeves (R) signed into law Senate Bill 2569 last Friday. The bill makes it a crime to sell, market, or give away real or fake human urine to produce negative results on a drug test. A first offense can earn up to six months in jail, with a second offense earning up to a year and a third offense earning up to three years in prison.
Law Enforcement
Maryland Passes Sweeping Police Reform Legislation. Overriding a veto by Gov. Larry Hogan (R), the legislature last Saturday passed a package of three bills -- Senate Bill 71, Senate Bill 178, and House Bill 670 -- that restrict the use of no-knock warrants, limits police officers' use of force, and repeals the country's first Bill of Rights for law enforcement. Passage of the package was impelled by the nationwide protests that followed the death of George Floyd in police custody. "This is what the community wants -- they want reform, they want transparency, and they want accountability," said Caylin A. Young, public policy director of the ACLU of Maryland, which was part of a coalition of 90 groups that had backed the bills. "There needs to be a reimagining of what policing in Maryland looks like."
International
US Citizen Detained in Dubai for Marijuana-Positive Drug Test. An American man who was hospitalized in Dubai for an attack of pancreatitis and who subsequently tested positive for marijuana at the hospital has been detained for violating the drug laws of the United Arab Emirates, which consider a positive drug test as equating with possession. Peter Clark, 51, had smoked marijuana in Las Vegas before flying to Dubai. He was jailed for three days in foul conditions before being released to a hotel. He is facing up to three years in prison.
State Department Issues Travel Alert for Tijuana, Mexicali Valley. The US Embassy in Mexico City has issued a security alert warning citizens to take care when traveling in Tijuana and the nearby Mexicali Valley because of violent conflict between drug trafficking groups in Tijuana. "Travelers should exercise extra caution when traveling in and around Mexicali, the Mexicali Valley, and the western part of the state of Sonora due to the potential for increased violence between rival cartel factions. Members of the embassy community have been warned to avoid the Mexicali area until further notice," the US embassy said. The Sinaloa Cartel is attempting to fend off a takeover attempt of the Tijuana plaza by the Jalisco New Generation Cartel (CJNG), which has recently threatened the state governor and members of his cabinet.