New York police will no longer be able to search vehicles based solely on the smell of marijuana, the Montana House passes a trio of competing legalization implementation bills, a cartel massacre in Mexico leaves more than two dozen dead, and more.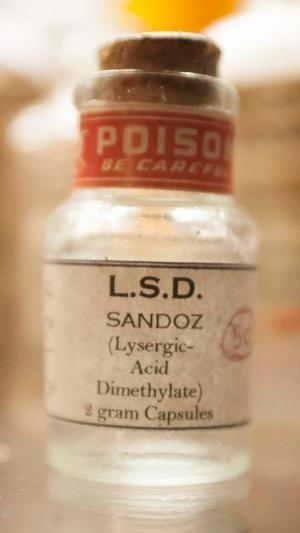 Marijuana Policy
Connecticut Governor's Marijuana Legalization Bill Advances. A marijuana legalization bill supported by Governor Ned Lamont (D), House Bill 5853, passed the General Assembly Judiciary Committee on Tuesday. But lawmakers cautioned that changes are coming to the bill as it winds through the committee process. The bill awaits further action in the Senate.
Montana House Advances Three Marijuana Legalization Implementation Bills. The House on Tuesday approved three competing Republican-backed bills for regulating legal marijuana after voters approved it in November. The bills all departed from the voter-approved initiative, which called for legal sales to begin next January and for many revenues to be used for conservation efforts. Republican legislative leaders urged lawmakers to approve all three, arguing that doing so would give the Senate more options as it considers its course of action.
New York Police Will No Longer Be Able to Search Vehicles Solely Because of the Smell of Marijuana. With the legalization of marijuana possession now in effect, police in the state will no longer be able to search vehicles based solely on the smell of weed. More than three ounces of marijuana -- the personal possession limit -- will have to be visible to create the probable cause required to do a search. "While law enforcement across the state are continuing to review and discuss the ramifications of the new laws, what is clear is the fact we cannot search vehicles based on the odor of cannabis or even witnessing small quantities of cannabis," said Chautauqua County Sheriff James Quattrone.
New Orleans City Council to Take Up Marijuana Decriminalization Resolution. Council President Helena Moreno and five council members have filed a resolution to support an effort in the state legislature to decriminalize marijuana possession in the state. "This is just common sense at this point, from criminal justice reform to job creation to funding critical needs," said Moreno. "It addresses a fundamental source of racial and economic inequity in our criminal justice system. Public support for decriminalization is finally catching up to the truth: black and brown communities bear the brunt of marijuana enforcement, disrupting lives and reinforcing existing biases while failing to make any appreciable effect on public safety. And because of this reality, the taxation piece must be a thoughtful one. Investment in communities of color must be prioritized… Let's do this, the time is now."
Psychedelics
California Psychedelic Decriminalization Bill Advances A bill that would decriminalize the use and possession of several psychedelic drugs, Senate Bill 519, passed its first legislative hurdle Tuesday as it won approval in the Assembly Public Safety Committee. It now heads for the Assembly Health Committee before going for an Assembly floor vote. "By decriminalizing we're not inviting people to use. We're taking, instead of a criminal approach to drug use, a health-minded approach," bill sponsor state Sen. Scott Wiener (D-San Francisco) told the committee before the vote.
Harm Reduction
Nevada Naloxone in Schools Bill Advances. A bill to allow schools to get overdose reversal drugs has passed the Assembly Health and Human Services Committee. The measure, Assembly Bill 205, amends an existing law allowing school officials to have Epi-Pens on hand to prevent anaphylactic shock to add auto-injector devices containing drugs such as naloxone.
Vermont Buprenorphine Decriminalization Bill Advances. The House Human Services Committee on Tuesday approved House Bill 225, which would decriminalize the possession of small amounts of the opioid-addiction medication buprenorphine. The bill passed unanimously in committee and now heads for a House floor vote.
International
Mexico Marijuana Legalization Bill Wins Second Committee Vote in As Many Days. The Second Legislative Studies Committee approved a rapidly-advancing marijuana legalization bill Tuesday, one day after it won approval in the Justice Committee. It must still get through the Health Committee, which could happen as early as Wednesday, clearing the way to a final Senate vote as early as Thursday.
Mexico Cartel Massacre Leaves 27 Dead in Michoacan. The Jalisco New Generation Cartel (CJNG) is being blamed for the mass killing of rival gang members in the municipality of Aguililla, Michoacan, last week. The Citizens' Intelligence Unit said that member of United Cartels had surrendered to the CJNG and were subsequently executed. And now, someone has stolen 26 of their bodies and eight decapitated heads from the local morgue.