Rwanda okays medical marijuana exports, state and local marijuana regulators want Congress to move on marijuana legalization, and more.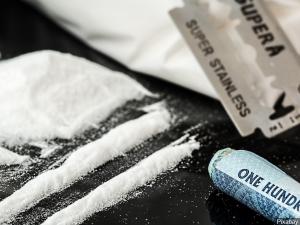 Marijuana Policy
State and Municipal Cannabis Regulators Call on Congress to Prioritize Federal Marijuana Reform. Joined by the Drug Policy Alliance, state and municipal cannabis regulators from across the country are calling on Congress to prioritize federal marijuana reform by passing the Marijuana Opportunity Reinvestment & Expungement (MORE) Act (H.R. 3884) when it comes up for a vote on the House floor following the November 2020 election. In a letter to Congress, regulators said "by removing marijuana from the Controlled Substances Act, respecting state's policies regarding legalization, affording legitimate cannabis businesses access to resources that allow them to be compliant and tax-paying businesses, developing and funding programs aimed at equitable participation in the cannabis industry and acknowledging and addressing the war on drugs and its impacts, the MORE Act would ensure that the federal government is a partner to state and municipal regulators both in our collective responsibility to serve our community through the reform of negatively impactful cannabis policies and in our collective responsibility to recognize and correct injustices."
International
Colombian Official Says Mexican Cartels Top Buyers of Country's Cocaine."The Mexicans are the principal buyers of the supply of coca produced in Colombia," Rafael Guarin, presidential adviser for security said Wednesday. "Fundamentally, the Mexicans take charge of the buying, trafficking and sale in the United States." He named the Sinaloa, Jalisco New Generation, Zetas, and Beltran-Leyva cartels as the top buyers and traffickers of cocaine produced by criminal groups in Colombia, including current and former leftist rebels.
Rwandan Government Okays Medical Marijuana Exports. The Rwanda Development Board announced earlier this month that the government has approved the cultivation of medical marijuana for export as it seeks to target markets in the US and Europe. The country will soon begin taking applications for licenses from interested investors. The board made it clear that "this investment framework does not affect the legal status of cannabis consumption in Rwanda, which remains prohibited."