Missouri and Virginia both saw their first legal medical marijuana sales this past weekend, the US Sentencing Commission reports more than 3,000 federal prisoners have secured sentence reductions under the First Step Act, and more.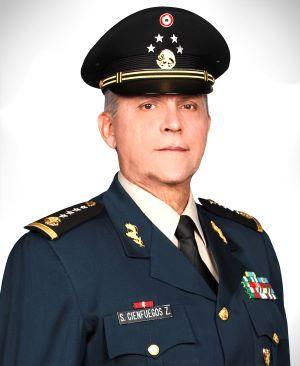 Marijuana Policy
Montana Marijuana Legalization Initiative Faces Last-Minute Legal Challenge in State Supreme Court. Opponents of the state's twinned marijuana legalization initiatives (one would legalize it; the other would allow a change in the state constitution to allow setting the legal age at 21) are preparing a last-minute legal challenge designed to knock the measures off the ballot. The opposition group Wrong for Montana said it is preparing to file a lawsuit arguing that the initiatives violate the state constitution by specifying where revenues generated by legal marijuana would go. Voting is already underway in the state.
Medical Marijuana
Missouri Sees First Medical Marijuana Sales. Legal medical marijuana went on sale for the first time in the state over the weekend. The first dispensaries opened in St. Louis county, one in Ellisville and one in Manchester. The state has already approved 65,000 patients to use medical marijuana.
Virginia Sees First Medical Marijuana Sales. Legal medical marijuana went on sale for the first time in the state over the weekend. Dharma Pharmaceuticals opened its doors to registered patients on Saturday morning. The shop was seeing patients by appointment only as a coronavirus precaution.
Sentencing Policy
More Than 3,000 Federal Prisoners Have Received First Step Act Sentencing Reductions. The US Sentencing Commission reports that 3,363 drug offenders have been granted sentencing reductions under the 2018 First Step Act. Those granted reductions saw their sentences decreased by an average of 71 months, a nearly 25% reduction. More than 90% of those receiving sentence reductions were Black.
Pennsylvania Report Recommends Reducing Incarceration for Probationers with Drug Violations. The state Commission on Sentencing has issued a report calling for less jailing and more access to drug treatment for people on probation who get caught using drugs. The report found that about one third of all probation revocations are for drug use. "This report shows that a greater emphasis needs to be placed on providing evidence-based drug treatment for those sentenced to community supervision in order to provide better outcomes for offenders and to avoid costly incarceration," Rep. Todd Stephens (R-Montgomery) and the chairman of the commission, wrote in a release.
International
Mexico's Former Defense Minister Arrested in US on Drug and Money Laundering Charges. Former Defense Minister General Salvador Cienfuegos Zepeda was arrested last Friday at Los Angeles International Airport by US authorities and is charged with taking bribes to allow a violent drug cartel to operate with impunity in Mexico. Cienfuegos was secretary of national defense from 2012 to 2018. He is charged with four counts: international heroin, cocaine, methamphetamine and marijuana manufacture and distribution conspiracy, importation and distribution conspiracies, and conspiracy to launder narcotics proceeds, according to the US Attorney's Office for the Eastern District of New York.