Virginia's governor signs a minor marijuana reform bill into, the Mexican government has captured a major cartel leader, heroin and fentanyl use is up during the pandemic, and more.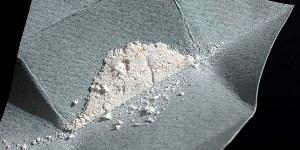 Marijuana Policy
Virginia Governor Signs Marijuana Reform Bill into Law. Gov. Ralph Northam (D) has signed into law a bill, SB 5013, that will allow people to issued summonses for decriminalized marijuana possession to prepay their fines rather than having to show up in court. Other marijuana-related bills are still alive in the session, including one already on the governor's desk that would bar police from conducting searches bases solely on the odor of marijuana and a set of competing expungement proposals that are now in conference committee.
Medical Marijuana
Nebraska Medical Marijuana Legalization Activists Get Working on 2022. After qualifying for the 2020 ballot and then getting stiffed by the state Supreme Court, which held that the initiative embraced more than one subject, the two state senators who lead Nebraskans for Medical Marijuana Anna Wishart and Adam Morfeld, recently filed new petition language with Secretary of State Bob Evnen for voters to consider for the 2022 ballot. The new language is simple and straightforward: "Persons in the State of Nebraska shall have the right to cannabis in all its forms for medical purposes." Now, they will have to recreate the successful 2020 signature-gathering campaign to get back on the ballot in 2022.
Drug Policy
Quest Diagnostics Health Trends Study Finds Fentanyl and Heroin Misuse Skyrockets During COVID-19 Pandemic. A new Quest Diagnostics Health Trends study indicates that misuse of fentanyl, heroin and nonprescribed opioids are on the rise, potentially due to the COVID-19 pandemic's impact on healthcare access and support for individuals most at-risk for substance use disorder. The full study, from researchers at Quest Diagnostics and published online in the peer reviewed journal Population Health Management, can be found here. The researchers compared testing positivity rates for January 1, 2019-March 14, 2020 and March 15-May 16, 2020 (during the onset of the COVID-19 outbreak). Among individuals tested, the drug positivity rate increased 35% for non-prescribed fentanyl and 44% for heroin during the pandemic compared to the period prior to the pandemic. Nonprescribed opioids also increased, by 10%. The study also found a massive surge in the positivity rate of drug combining with non-prescribed fentanyl during the pandemic compared to prior to the pandemic. Positivity for non-prescribed fentanyl increased substantially among specimens that were also positive for amphetamines (by 89%), benzodiazepines (48%), cocaine (34%), and opiates (39%; P <0.01 for all comparisons).
International
Mexico Captures Major Cartel Leader. Mexican security forces have captured the head of the Santa Rosa de Lima Cartel, Guanajuato Gov. Diego Sinhue announced Wednesday night. Adan Ochoa, known as "El Azul," rose to lead the cartel after the capture of its former leader Jose Antonio Yepez, known as "El Marro." The cartel has been involved in violent conflict with the Jalisco New Generation Cartel over which will control the drug trade in the central Mexican state.