The coronavirus pandemic is wreaking havoc with global drug markets, the Sinaloa Cartel has imposed a coronavirus curfew on a city of nearly a million people, San Francisco is taking a harm reduction approach to quarantined drug users, and more.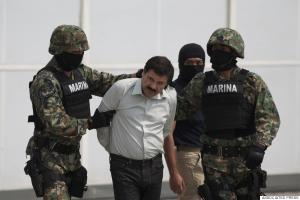 Marijuana Policy
Montana Marijuana Legalization Initiative Campaign to Begin Signature-Gathering with New Safety Protocols. New Approach Montana announced Thursday it will proceed with signature-gathering for a pair of marijuana legalization initiatives and that it had drafted internal policies to protect circulators and the public during the coronavirus pandemic. The move comes after the group lost a court bid to be able to do electronic signature-gathering. They need to collectt about 25,000 valid signatures from registered voters for the statutory legalization measure and 51,000 needed for the constitutional proposal concerning age requirements. Those petitions must be submitted by June 19.
Psychedelics
DC Psychedelic Decriminalization Initiative Approved for Signature-Gathering. The DC Board of Elections on Wednesday approved a petition to decriminalize psychedelics in the nation's capital. It also approved a motion allowing circulators to sign their own petitions, removing a longstanding obstacle to initiative campaigns.
Drug Policy
Colorado Governor Signs Drug Defelonization Bill. Gov. Jared Polis (D) has signed into law HB19-1263, which makes the possession of personal use amounts of illicit drugs a misdemeanor instead of a felony. The move is expected to save the state somewhere between $8 million and $14 million over the next five years, with the savings diverted to fund new drug treatment centers.
Harm Reduction
San Francisco Providing Alcohol, Tobacco, Marijuana to Some People Under Quarantine or Isolation. The city health department confirmed Wednesday that it is providing alcohol, tobacco, medical cannabis and other substances in an effort to prevent a handful of people quarantined or isolating in city-leased hotels from going outside to get the substances themselves. The hotel residents are receiving opioid maintenance medications such as methadone, delivered by methadone clinics. The city says it is using harm reduction to keep these people inside and curb the spread of the coronavirus.
International
UNODC Says Pandemic Pushing Up Price of Illegal Drugs. In a report published Thursday, the UN Office on Drugs and Crime said pandemic-related border closures, lockdowns, and flight shortages are making drugs more expensive and difficult to obtain around the world. "Many countries across all regions have reported an overall shortage of numerous types of drugs at the retail level, as well as increases in prices, reductions in purity and that drug users have consequently been switching substance (for example, from heroin to synthetic opioids) and/or increasingly accessing drug treatment," the report said.
Mexican City Under Lockdown Imposed by Sinaloa Cartel. Culiacan, Sinaloa, a city of nearly a million people, is under lockdown with a curfew imposed by the Sinaloa Cartel. Iván Archivaldo Guzmán and Jesús Alfredo Guzmán, the sons of imprisoned cartel leader Joaquin "El Chapo" Guzman have threatened violators with beatings with boards, arrests or fines. "This is no game, we're not playing," a member of the Sinaloa Cartel reportedly said in one of several videos circulating on social media. "After ten o'clock at night, all the people must be inside their homes due to the coronavirus, otherwise they will be punished, these are orders "from above (from Los Chapitos)," the video said, referring to the brothers. Cartel members have been patrolling the streets in heavily armed convoys to enforce the curfew.