No electronic signature-gathering for the Montana marijuana legalization initiatives, a Canadian psychedelic decriminalization petition has enough signatures to send it to the House of Commons, Mexico's Jalisco New Generation Cartel is handing out crisis supplies in Puerta Vallarta, and more.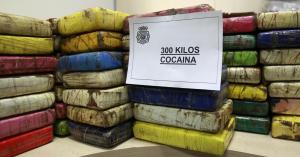 Marijuana Policy
Montana Judge Rejects Legalization Initiative's Pleas for Electronic Signature-Gathering. District Court Judge John Larson of Missoula on Thursday rejected a request from New Approach Montana, the people behind a pair of marijuana legalization initiatives, to allow electronic signature-gathering during the coronavirus pandemic. He held the governor's emergency orders related to the coronavirus do not prevent traditional signature gathering for ballot initiatives. He also rejected the group's request to extend the July 17 deadline for signatures. New Approach Montana is considering whether to appeal the decision.
International
Canadian Psychedelic Decriminalization Petition Goes to House of Commons. An electronic petition calling for the decriminalization of psychedelic plants and fungi will be presented in the House of Commons on Monday. It only needed 500 signatures to reach the threshold required for it to be presented to the House and had surpassed that figure within 12 hours of the petition going live on April 16. Organizers said their goal was 500,000 signatures, "so that there is no doubt left in the government's mind that the time is now to free these plants from the outdated laws that are keeping them from assisting in the healing work that's so desperately needed."
Europe Flooded with Cocaine Despite Coronavirus Trade Disruptions. Latin American drug traffickers have managed to send bumper shipments of cocaine in recent weeks despite the crunch the coronavirus pandemic is imposing on legitimate transatlantic trade. The traffickers have responded by packing huge loads of cocaine onto fewer container ships and commercial airplanes -- a sign they are willing to take bigger risks to get their goods to market. "The global pandemic, at this moment in time, has not had an effect on maritime drug trafficking. It's business as usual," said Michael O'Sullivan, head of the EU-funded Maritime Analysis and Operations Centre which coordinates interdictions at sea.
Mexico's Jalisco New Generation Cartel Hands Out Food in Puerta Vallarta. The Jalisco New Generation Cartel (CJNG) has been handing out food supplies in Pueta Vallarta. The supplies come in boxes marked with cartel logos and "Mencho," the name of the CJNG leader. Puerto Vallarta authorities continue to deny that the cartel is distributing food, despite multiple reports and images of the food boxes displaying the cartel's logo. The boxes contained toilet paper, sardines, tuna, oil, pasta, rice, beans, sugar, salt, cookies, among other items.
New Zealand Government Unveils Final Version of Marijuana Legalization Measure for 2020 Ballot. The New Zealand government has released the final version of the marijuana legalization referendum to be voted on by Kiwis in September. Adults 20 and over would be able to possess and purchase marijuana, grow two plants for personal use, and toke up at cannabis cafes. If approved by voters, the legislature would then have to pass a the bill, which means it could theoretically amend it.