The MORE Act gets another push, there will be no decriminalization of marijuana in New Jersey during the lame duck session, a South Dakota marijuana legalization initiative qualifies for the ballot, and more.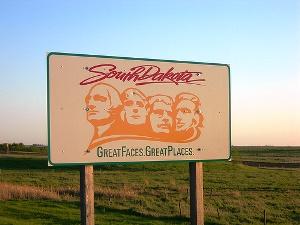 Marijuana Policy
House Small Business Committee Moves Marijuana Bill Forward. The House Small Business Committee has waived jurisdiction over the Marijuana Opportunity, Reinvestment, and Expungement (MORE) Act (HR 3884), making it the second House committee in the 116th Congress to advance legislation to end federal marijuana prohibition. The bill passed in the House Judiciary Committee in November. It would remove marijuana from the Controlled Substances Act and incentivize states to facilitate the expungement of criminal records related to low-level marijuana offenses, among other changes.
New Jersey Senate President Says No Decriminalization During Lame Duck Session. Senate President Steve Sweeney (D) said Monday that lawmakers will not pass a bill to decriminalize marijuana during the lame duck session, which ends next Tuesday. "It's not getting done in lame duck," Sweeney said. After a legalization bill stalled last year, Sweeney had insisted that decrim could get done during this short session, but there is little evidence it was a top priority for any Democratic leaders. A binding voter referendum on whether to legalize marijuana will be on the November ballot.
South Dakota Marijuana Legalization Initiative Qualifies for Ballot. Secretary of State Steve Barnett said Monday that a marijuana legalization initiative sponsored by New Approach South Dakota has qualified for the November ballot. The measure would legalize, regulate, and tax marijuana, as well as require the state legislature to pass laws regarding hemp. South Dakotans will also be voting on an initiative to legalize the medical use of marijuana.
International
Mexico's Toll of the Disappeared Doubles, According to Government Figures. The government on Monday issued new figures on the number of people gone missing in the country, the vast majority of them victims of the country's prohibition-related violence. As recently as last June, the government put the toll at about 40,000, but it now says the number is 61,000. Nearly 98% of the missing have disappeared since then-President Felipe Calderon sent the army into the streets to fight cartels.