At least five governors have marijuana on their minds this week, Canada allows marijuana edibles and vapes to go on sale, a South Carolina judge rules the state's civil asset forfeiture law unconstitutional, and more.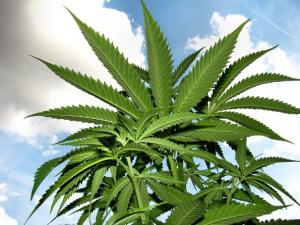 Marijuana Policy
Governors of Four Northeastern States Hold Summit to Coordinate Marijuana Legalization Plans. New York Gov. Andrew Cuomo (D) and Connecticut Gov. Ned Lamont (D) have been joined at a Thursday meeting by New Jersey Gov. Phil Murphy (D) and Pennsylvania Gov. Tom Wolf (D) as the state chief executives discuss how best to move forward with marijuana legalization. The governors' marijuana summit is divided into five sessions: on vaping and related issues, market regulation and social justice issues, public health consequences of cannabis, public safety issues and a "best practices" panel led by Colorado representatives.
New Mexico Governor's Working Group Releases Marijuana Legalization Proposal. A working group on marijuana legalization appointed by Gov. Michelle Lujan Grisham (D) released its recommendations Wednesday. The group is recommending, among other things, the automatic expungement of past marijuana convictions, exempting medical marijuana patients from taxation, a low-income subsidy program for patients, and either a ban or a licensing requirement for home cultivation. The state will see a 30-day legislative session early next year, and the release of the recommendations could pave the way for passage of a legalization bill then.
Asset Forfeiture
South Carolina Judge Rules Civil Asset Forfeiture Unconstitutional. A South Carolina circuit court judge in Horry County has ruled the state's civil asset forfeiture law unconstitutional, in violation of the US Constitution's 4th, 5th and 14 amendments. 15th Circuit Court Judge Steven H. John found that South Carolina's forfeiture laws violate both the federal and state constitutional protections against excessive fines by allowing the government to seize unlimited amounts of cash and property that aren't proportionate to the alleged crime. The ruling sets the scene for an appeals court ruling down the road.
International
Australian Plan to Drug Test Welfare Recipients Passes First Parliamentary Hurdle. A government bill to begin a pilot program requiring welfare recipients to undergo drug tests has been approved by the lower house and is now on its way to the Senate -- where it is likely to be defeated.
Canada Legalizes Marijuana Derivatives. One year after legalizing marijuana, Canada has now finalized regulations for marijuana products such as edibles, marijuana-infused beverages, and vape products, and those products will now be available to Canadian consumers as the country moves to "Legalization 2.0."