The vaping crisis has impelled two more states to restrict marijuana vaping products, Mexican cartel gunmen kill 14 police in a bloody ambush, and more.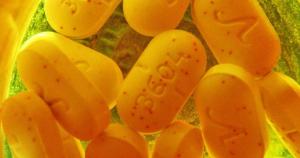 Marijuana Policy
Colorado Regulators Prepare Ban on Certain Additives in Marijuana Vape Products. The state's Marijuana Enforcement Division has proposed final rules on vaping products that will ban a set of additives for those products. The move comes amidst the emergence of a mysterious lung disease linked to e-cigs and marijuana vape pens. The proposed prohibitions in ingredients used in marijuana concentrates or products intended for inhalation include: Polyethylene glycol (PEG); Vitamin E Acetate; and Medium Chain Triglycerides (MCT Oil) -- all of which are used to thin THC oil so it can be atomized or vaporized.
Oregon Bans Flavored Marijuana Vaping Products for Six Months. Oregon has now imposed a six month ban on flavored marijuana vaping products, becoming the third state to impose a form of ban on such products since the vaping crisis unfolded. Gov. Kate Brown (D) had issued an executive order on October 4 banning the sale of all flavored vaping products; state officials filed rules last Friday putting the order into effect. The move comes after nine people fell ill in the state, with five of them having bought marijuana products in licensed stores.
Heroin and Prescription Opioids
DEA Swats Away Pain Patient Complaints About Reduced Opioid Production Levels. Hundreds of chronic pain patients have implored the DEA to reconsider its proposed cuts to opioid production, which would reduce production quotas for popular opioids for the fourth year in a row, but the agency is just shrugging its shoulders. The cuts should have no impact on decisions made by doctors and "legitimate pain patients," the DEA said. "The agency does not regulate the practice of medicine. We do not get between a doctor and his or her patient," a DEA spokesperson said. "We also want legitimate pain patients, their families and caregivers to know that DEA does not seek to limit or take away their vital prescriptions."
International
Mexican Cartel Gunmen Ambush Police, Killing More than a Dozen. Gunmen of the Jalisco New Generation Cartel (CJNG) ambushed a police convoy in the western state of Michoacan on Monday, killing 14 police officers in one of the bloodiest attacks on security forces since President Andres Manuel Lopez Obrador took office. Photos from the scene showed burning police videos, the bodies of slain officers, and placards signed "CJNG" warning police not to support rival crime groups, such as Los Viagras.