DEA Acting Administrator Chuck Rosenberg is outta here, Atlanta moves closer to pot decriminalization, San Francisco goes slow on legal pot sales, Florida's governor wants to restrict opioid prescriptions, and more.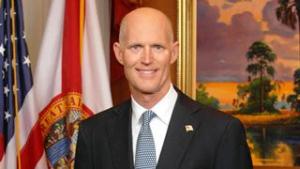 Atlanta Decriminalization Ordinance Advances
. The city council's Public Safety Committee approved a decriminalization bill Tuesday night. The measure now goes to the full city council. If passed, the measure would give Atlanta police the discretion of citing pot law violators under the ciy ordinance or charging them with the crime of marijuana possession under state law.
Los Angeles Marijuana Regulations Advance. A city council committee approved new rules to regulate the impending legal marijuana industry Monday. The measure now goes to the full city council. The rules spell out requirements for marijuana growers, manufacturers, and sellers, but don't yet address some of the thorniest issues, including licensing and public smoking laws.
San Francisco Looks to Delay Legal Marijuana Sales. City supervisors introduced an ordinance to regulate the impending legal marijuana industry Tuesday, but admitted they have no idea what regulation will look like or how it will operate. And the city won't issue permits for marijuana businesses until it gets it figured out. Among issues the supes will have to handle are ensuring they create a method for helping low-income residents, people of color, and former drug offenders get in on the action. A report on the equity program is due November 1. Earlier this month, supervisors enacted a 45-day moratorium on new dispensary permits, but that is likely to be extended into next year, beyond the hoped for January 1 starting date.
Heroin and Prescription Opioids
Florida Governor Calls for Restrictions on Opioid Prescribing. Gov. Rick Scott (R) on Tuesday rolled out a serious of proposals to deal with the opioid crisis, including a three-day limit on opioid prescriptions, requiring all doctors prescribing opioids to enroll in the Florida Prescription Drug Monitoring Program, and taking on unlicensed prescribers with new regulations. The governor's press release suggests the limitation on prescription opioids is a general one, not limited to new prescriptions or prescription for acute pain. If enacted, such a measure would cause huge disruptions for Floridians accustomed to receiving larger supplies for the treatment of chronic pain and other ailments.
Drug Policy
DEA Head Quits, Says Trump Has Little Respect for the Law. Acting DEA Administrator Chuck Rosenberg will resign at the end of this week, law enforcement officials said. The unnamed sources said Rosenberg had become convinced that his boss, President Trump, had little respect for the rule of law. Trump's July Long Island speech where he urged police to "please don't be too nice" to suspects drew a rebuke from Rosenberg, and Rosenberg, who had been a chief of staff to Trump-fired former FBI Director James Comey, had reportedly grown "disillusioned" with the president.
International
Gunmen Kill 14 at Mexico Drug Rehab Center. Masked gunmen broke into the Familias Unidas drug rehab center in Chihuahua City Tuesday and shot 22 people, leaving 14 dead. The state is embroiled in violent conflict between the Juarez and Sinaloa cartels, and cartel hit-men are the leading suspects. Cartels have on some occasions used such centers as barracks for their soldiers, and they have been attacked by rival cartels before, most notably in Ciudad Juarez in 2009 and Torreon in 2011.