The FBI's latest Uniform Crime Report shows an increase in drug arrests last year, there's conflict in the coca fields in Colombia, British Columbia gets set to figure out how it's going to handle legal weed, and more.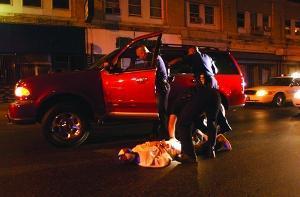 Medical Marijuana
Florida Medical Marijuana Law Challenged By Black Farmer. A state law designed to ensure that at least one medical marijuana cultivation license is reserved for a black farmer has been challenged by a black farmer. Panama City farmer Columbus Smith filed suit last Friday to challenge the law, arguing that it is so narrowly drawn that only a handful of black farmers in the state could qualify. The lawsuit names as a defendant the state Department of Health, which issues licenses, and seeks a temporary injunction blocking the issuance of licenses under that provision of the law.
Montana Dispensary Owner Wins Temporary Restraining Order to Block Billings Ban. Richard Abromeit, the co-owner of Montana Advanced Caregivers in Billings, and a patient filed a temporary restraining order against the city last Friday in a bid to block city officials from enforcing its new ordinance banning medical marijuana businesses. Now, the city cannot enforce the ban until a future court hearing decides the issue. The dispensary has operated in Billings for a decade, but city fathers voted last month to approve an ordinance that bans all medical marijuana businesses.
Law Enforcement
FBI Annual Crime Report Shows Jump in Drug Arrests Last Year. Despite the spread of marijuana legalization and strong public support for new direction in drug policy, the war on drugs just keeps rolling along. Statistics from the FBI's annual Uniform Crime Report, released Monday, show 1.57 million arrests for drug law violations nationwide, up 5.63% over 2015. Unlike previous reports, this year's report did not make immediately available data on arrests for specific drugs, such as marijuana. But in recent years, simple pot possession along accounted for about 40% of all drug arrests. Drug possession (either or pot or other drugs) accounted for between 85% and 90% of all drug arrests in previous years.
International
British Columbia Begins Public Engagement Process on How to Legalize Marijuana. BC Minister of Public Safety and Solicitor General Mike Farnworth has announced that the government is beginning an extensive process of public consultation about how best to legalize weed in the province. Questions to be determined include the legal age for use, what possession limits will be, how to deal with drug impaired driving, and issues around personal cultivation. The consultation will also address questions around how weed is to be sold. Canada is set to implement marijuana legalization on July 1, 2018.
Colombia Coca Farmer Protests Force Temporary Halt to Forced Eradication in Norte de Santander. Government officials and coca growers agreed last Wednesday on a temporary halt to forced eradication of coca crops in the Catatumbo region of Norte de Santander state in the country's northwest. The agreement came after protests the previous weekend led to clashes and road blockades. Under the peace agreement negotiated between the government and leftist FARC rebels, coca farmers are supposed to have a chance to voluntarily eradicate their plants and join a crop substitution program, but the protestors said the anti-narcotics police, who are under pressure from the US, were engaging in forced eradication anyway.