Pot policy is popping! A legalization bill advances in Vermont, a Maine initiative looks set to qualify for the ballot next week, a Virginia poll has a strong majority for legalization (somebody tell the legislature), and more.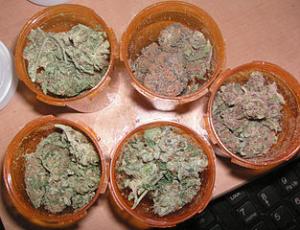 Marijuana Policy
Maine Legalization Advocates Turn in Signatures Monday. Organizers of a petition drive for a statewide vote on pot legalization will turn in more than 100,000 signatures Monday. The Campaign to Regulate Marijuana Like Alcohol only needs 61,000 valid voter signatures to qualify for the November ballot.
Vermont Legalization Bill Wins First Committee Vote. A bill that would legalize marijuana and allow for regulated marijuana commerce is advancing. Senate Bill 137 passed out of the Senate Judiciary Committee on a 4-1 vote. The bill allows for marijuana to be sold in stores, but bans home cultivation. Only licensed commercial grows in safe, secure locations will be allowed. The Judiciary Committee vote to advance the measure came a day after six state physicians' groups came out against the bill, citing what they called the ill effects of marijuana. The measure now goes to the Senate Finance Committee, Judiciary Committee Chair Richard Sears said. If the bill gets through the Senate, it is expected to face a tough battle to get through the House this year.
Virginia Poll Has Strong Majority for Legalization. A poll from Virginia Commonwealth University has support for marijuana decriminalization at 80% and support for legalization at 62%. The poll comes just days after a decriminalization bill was killed in the legislature.
Medical Marijuana
Puerto Rico Adopts Regulation to Allow Medical Marijuana. The island dependency's Health Department has adopted a regulation to allow for the cultivation, manufacture, and distribution of medical marijuana. The regulation does not allow smoking it. The department said it will implement a seed-to-sale tracking system and award licenses to doctors and companies that want to grow and manufacture medical marijuana projects. The system should be in place by year's end.
Ibogaine
Vermont Bill Would Allow Pilot Study on Ibogaine as Treatment for Opiate Dependency. The measure is H. 741. It would establish a grant within the Health Department's Alcohol and Drug Abuse Programs to study ibogaine's effects in treating opiate dependency.
International
Canadian Imperial Bank of Commerce Says Marijuana Legalization Could Bring $5 Billion a Year in Tax Revenues. CIBC World Statistics reports that Canada could see a $10 billion a year legal marijuana industry, with the government gaining half of that in tax revenues. The report suggests Canada follow the Colorado legalization model. Canada's recently elected Liberal government has vowed to legalize it and is now taking initial steps down that path.