Marijuana business access to banking services takes a hit from a federal judge, DC marijuana social clubs take a hit from the city council, Vermont legalization prospects get downplayed, pain patients are in the cross-hairs, and more.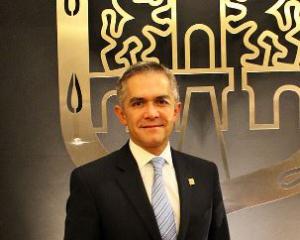 Marijuana Policy
Federal Judge Throws Out Marijuana Credit Union Lawsuit. US District Court Judge R. Brooke Johnson today dismissed a lawsuit seeking approval from the Federal Reserve branch in Kansas City for the first credit union for pot businesses in the state. Jackson said he was compelled to dismiss the suit because marijuana remains illegal under federal law.
DC City Council Approves, Then Bans Marijuana Social Clubs. In a topsy-turvy day, the council first voted 7-6 to let an emergency ban on pot social clubs expire, but moments later, two council members switched positions, and the ban was extended a a 9-4 vote. The ban remains in effect for 90 days, and activists will continue to agitate for it to be allowed to expire.
Vermont Legislative Leaders Pour Cold Water on Legalization Prospects This Year. As the legislative session opens, House Speaker Shap Smith (D) said that there are still too many unanswered questions about how legalization would work and that he doesn't think it is ready for a full debate at this time. Minority Leader Sen. Joe Benning (R) said he, too, had similar questions and that the effort was "not quite ready for prime time." Both Smith and Benning said they generally support legalization.
Medical Marijuana
Georgia Medical Marijuana Cultivation Bill Filed. State Rep. Allen Peake (R-Macon) has filed House Bill 722 (not yet available on the legislative website), which would allow the state to issue up to six licenses for medical marijuana growers. The legislature last year passed a bill allowing for the use of high-CBD marijuana, but included no provisions for growing it in the state.
New Psychoactive Substances
Florida Grand Jury Calls for Statewide Bans on Broad Classes of NPSs. Empaneled to confront the use of "flakka," a synthetic cathinone called alpha-PDP, a Broward County grand jury has issued a report calling for a state law that would ban entire classes of new psychoactive substances, such as synthetic cathinones, rather than limited bans on specified chemical compounds. The report calls for passage of the 2016 Florida Designer Drugs Enforcement Act proposed Monday by Attorney General Pam Bondi (R). Flakka has been linked to some 60 deaths in the state over the past four years.
Pain Treatment
CDC Proposed Opiate Prescribing Guidelines for Chronic Pain Include Provisions for Drug Testing All Pain Patients -- Still Time to Comment. The Centers for Disease Control (CDC) Guideline for Prescribing Opioids for Chronic Pain includes provisions for requiring drug testing of all pain patients -- including those with cancer or terminal illnesses. Comment on the proposed guidelines here. Comments are open until January 13.
International
Mexico City Mayor Supports Marijuana Legalization, Says Would Hurt Cartels. Mayor Miguel Angel Mancera said last week that marijuana legalization is an issue of personal freedom and that it would hurt illegal drug trafficking organizations. "My position is always in defense of freedom," he told El Universal. "I do support legalization." Legalizing marijuana would not be attractive for drug cartels, he added, saying "it would be a blow to them." Mancera's comments come as the country prepares for a national debate on legalization later this month.