Maine election losers seek to block the implementation of marijuana legalization, Mexico's Sinaloa Cartel is being overtaken by an upstart, and more.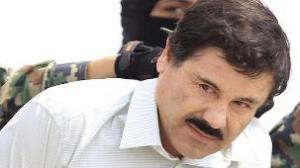 Marijuana Policy
Sore Losers Department: Maine Marijuana Foes Now Seek Moratorium on Implementing Legalization. The anti-legalization group Mainers Protecting Our Youth and Communities, whose effort to defeat the marijuana initiative failed and whose effort to overturn the results via a recount also failed, is now calling for a moratorium on implementing the law. The law calls for a nine-month period for regulators to make rules for retailers and social clubs, but the group says that isn't enough.
Heroin and Prescription Opioids
Michigan Overdose Reversal Drugs Will Be Easier to Obtain Next Week. Thanks to bills signed into law Wednesday, Michiganders will have easier access to the opioid overdose reversal drug naloxone (Narcan) beginning January 1. One bill allows pharmacists to dispense the drug without a prescription under a standing order from the state's chief medical officer. Another bill gives school boards the ability to get a prescription for naloxone to be administered by a school nurse or other trained employee in case a student overdoses.
International
DEA Says There's a New Biggest Cartel in Mexico. The days of Sinaloa Cartel dominance of the Mexican drug trade and criminal underworld are over, and "El Chapo" Guzman's men have been ousted by a relatively new player on the scene: the Jalisco New Generation Cartel (CJNG in its Spanish initials), the DEA says. The group operates in at least half of Mexico's states, as well as along the entire Pacific Coast of North and South America, as well as having distribution operations in Asia, Oceania, and Europe.