A Gallup poll shows a dramatic increase in admitted marijuana use by adults, a Barna poll shows little support for drug prohibition, Garden State needle exchanges are scrambling for money after their funding was vetoed, and more.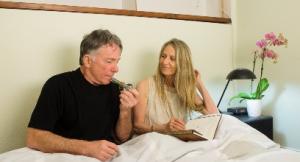 Marijuana Policy
Gallup: Number of American Adult Marijuana Users Nearly Doubles in Three Years. A new Gallup poll reports that the number of people who smoke pot has nearly doubled since 2013. That year, 7% of adults said they were current marijuana users; this year, the number jumped to 13%. It's not clear whether or to what degree the reported sharp increase is attributable to an actual increase in regular marijuana users or whether it's because people are more willing to admit their pot use in an era of growing acceptance of marijuana and spreading legalization of the herb.
Medical Marijuana
Missouri Initiative Campaign Asks Court to Overturn Invalidated Signatures. New Approach Missouri announced Monday that it will go to court this month to overturn invalidated signatures so that its medical marijuana initiative can appear on the November ballot. The campaign has enough valid signatures to qualify in every congressional district except the state's second, where local election officials invalidated more than 10,000 signatures, leaving the campaign roughly 2,200 short of the 32,337 required in that district.
Drug Policy
Poll: Only One-Third Thinks All Drugs Should Be Illegal. A new poll from Barna, a firm that surveys on religious issues, finds that only 32% of respondents think all drugs should be illegal. Some 40% think hard drugs should be illegal, but not marijuana, while another 13% think all drugs should be legal and regulated and another 3% believe all drugs should be legal and should not be regulated. If you add those all up, it's 56% for marijuana legalization and 16% for legalizing all drugs.
Harm Reduction
New Jersey Needle Exchanges Are Strapped for Cash. The operators of the state's five needle exchange programs have launched an online fundraising drive this week with a GoFundMe account after a one-time federal grant has run out. Lawmakers had allocated $95,000 to cover program costs, but Gov. Chris Christie (R) line item vetoed that funding in June. "Our governor claims to be fiscally conservative and pro-life. So, how is it that he refuses to fund a simple, inexpensive, effective intervention that saves lives at significantly lower cost than the cost of medical care after a person has been infected with HIV or Hepatitis C or both?" said Diana McCague, the founder of the first underground needle exchange program in the mid-90s called The Chai Project. "Can it be that he's willing to risk the lives of human beings because they use drugs? I think 'pro-life' means pro-all-life."