The House rejects medical marijuana for vets, Georgia's governor signs a CBD cannabis oil bill, Congressmembers call for a progressive DEA head, the US spent $8.4 billion to wipe out Afghan poppy crops and got squat, there's a new report on prohibition-related violence in Mexico, and more.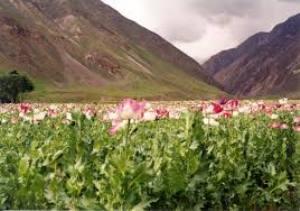 Medical Marijuana
House Rejects Medical Marijuana Access for Vets by Three Votes. An amendment from Rep. Earl Blumenauer (D-OR) to allow Veterans Administration doctors to fill out state medical marijuana recommendation forms for veterans was defeated Thursday by a vote of 213-210. The amendment was to the spending bill to the Veterans Administration.
California Assembly Passes Medical Cannabis Organ Transplant Act. The Assembly approved Assembly Bill 258, filed by Assemblymember Marc Levine (D-San Rafael). The bill bars anyone in the organ transplant process from using a patient's use of medical marijuana to deny them a transplant, unless that use is clinically significant to the transplant process. The bill now heads to the state Senate.
Georgia Governor Signs CBD Cannabis Oil Bill. Gov. Nathan Deal (R) Thursday signed into law House Bill 1, the "Hailey's Hope Act." The law will allow qualifying patients to use CBD cannabis oils containing less than 5% THC. Click on the link to see the list of qualifying conditions.
Drug Policy
Congressmembers Call for a More Progressive DEA Head. Eight members of Congress have sent a letter to the White House urging it to replace disgraced outgoing DEA head Michele Leonhart with someone who will "reflect your administration's policies. Leonhart, they said, "leaves behind a legacy of strident opposition to efforts to reform our nation's drug policy." Click on either link for more.
International
Afghan Opium Production Jumps Despite $8.4 Billion US Effort. The US has dumped $8.4 billion into fighting opium production in Afghanistan since invading and occupying the country in late 2001, but has basically gotten squat for its efforts, according to the latest counternarcotics efforts in Afghanistan, and the country is the global leader in illicit opium cultivation and production," the quarterly report concluded.
Italian Army Begins Growing Medical Marijuana. To address a shortage of medical marijuana in the country, the Italian Army has begun growing medical marijuana in a bunker inside a pharmaceutical plant in Florence. "The aim of this operation is to make available to a growing number of patients a medical product which isn't always readily available on the market, at a much better price for the user," Colonel Antonio Medica told Italian website Corriere della Sera. The operation is expected to produce about 220 pounds annually.
Mexico Drug Trafficking Violence Declines, But Still Deadly. An annual report from the University of San Diego's Justice in Mexico project finds that homicides have declined for the third year in a row and that cities such as Acapulco, Chihuahua, and Ciudad Juarez have seen dramatic reductions in violence, but that new areas of concern have emerged, including the states of Morelos and Jalisco. "Violence remains relatively high and the security situation remains problematic in certain parts of the country," said the report, Drug Violence in Mexico.
Mexican Gunmen Shoot Down Military Helicopter in Jalisco, Killing Three Soldiers. A military helicopter trailing carloads of suspected cartel gunmen was hit with gunfire from the convoy today, resulting in a crash landing that left three of the 11 troops on board dead. The attack came as violence roiled the state: More than a dozen trucks and buses were torched in Guadalajara, gunmen clashed with police in the town of Autlan, and five banks were torched in Ciudad Guzman. This is the turf of the Jalisco New Generation Cartel, which killed 20 police officers in the state in two ambushes in March and April.