The DEA will pay for using a woman's identity (and photos) to make a fake Facebook page, a Wyoming decrim bill is moving, Virginia is seeing CBD and medical marijuana bills, there's a hemp bill in Florida, the Vera Institute releases a report on New York sentencing reforms, and more. Let's get to it: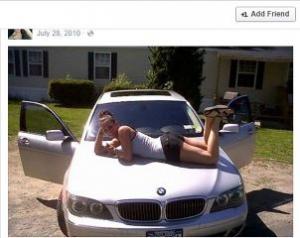 Marijuana Policy
Wyoming Decriminalization Bill Wins Committee Vote. The House Judiciary Committee has approved House Bill 29, which would decriminalize the possession of up to an ounce of pot. Fines would be $250 for less than a half ounce and $500 for more. The bill now awaits a House floor vote.
Medical Marijuana
Kettle Falls Five Defendant Seeks Dismissal in Federal Medical Marijuana Case. The widely watched case out of Washington state has been proceeding despite passage of the "cromnibus" appropriations bill barring the use of federal funds to pursue medical marijuana patients and providers in states where it is legal. Now, Larry Harvey, 71, has filed a motion to dismiss the charges, with his attorney arguing that "federal prosecutions take away Washington's authority to determine for itself whether someone is in compliance with its laws or not."
Hawaii Health Department Takes Charges of Medical Marijuana Program. A 2013 law transferring control of the state's medical marijuana program from the Department of Public Safety to the Department of Health is now in effect. Although the program officially became part of the Health Department on January 1, it took until now for the transfer to be complete. For more detail on other program changes, as well as times for public hearings on new regulations, click on the link.
Virginia Legislature Sees CBD, Medical Marijuana Bills. There are at two new bills aiming to make the use of high-CBD, low-THC medical marijuana legal in the Old Dominion. Filed by Sen. David Marsden (D-Fairfax), Senate Bill 1235 would legalize CBD cannabis oil and THC-A oil. Delegate David Albo (R-Fairfax) has filed House Bill 1445, which would also legalize CDB cannabis oil. A third bill, House Bill 1605, filed by Delegate Kenneth Plum (D-Reston) would legalize marijuana.
Washington State Law Banning Medical Marijuana Advertising Unconstitutional, Court Rules. Pierce County Superior Court Judge Elizabeth Martin has ruled unconstitutional a state law that prohibits the advertising of medical uses of marijuana. The law was both vague and overly broad, she ruled, concluding that it violated both the state and federal constitutions. The case is Havsy v. Department of Health.
Hemp
Florida Hemp Bill Filed. Rep. Michelle Rehwinkel-Vasalinda (D-Tallahassee) has introduced a bill that would legalize hemp production in the state. The bill is House Bill 363. Activists with the Florida Cannabis Action Network (CAN) are seeking a Senate sponsor.
Sentencing
Vera Institute of Justice Report on New York Sentencing Reforms. The report examines 2009 reforms to the Rockefeller drug laws that removed mandatory minimums for some drug offenses and expanded eligibility for treatment instead of incarceration. The report found a 35% percent increase in the rate of diversion to treatment; lower rates of re-arrest in such cases; which was associated with lower rates of rearrest, and fewer defendants sentenced to jail, time served, or "split sentence" -- a combination of jail and probation. However, most drug arrests still did not lead to diversion, and implementation varied widely across boroughs.
Law Enforcement
DEA Will Pay $134,000 to Woman It Used in Fake Facebook Page. The Justice Department has settled a civil suit brought against the DEA by a Watertown, New York, woman whose identity and photos were used by a DEA agent to create a fake Facebook page in her name to catch drug fugitives. Sondra Arquiett's phone had by seized by the Agenty Tim Sinnigen during a 2010 drug arrest, and the agent posed as her on Facebook without her consent. "The photographs used by Sinnigen included revealing and/or suggestive photographs of (Arquiett), including photographs of (her) in her bra and panties. Sinnigen also posted photographs of (Arquiett's) minor child and her minor niece to the Facebook page." The Justice Department will pay $134,000 to make this go away.
International
Vietnam Sentences Eight to Death for Heroin Trafficking. Eight people have been sentenced to die for trafficking 416 pounds of heroin in Vietnam. The trial in People's Court in Ho Binh province ended Monday. Six other defendants were sentenced to life in prison, and 17 others jailed for terms ranging from six to 20 years. Vietnam has some of the world's toughest drug laws.
Stratfor's Mexico Cartel Map. The private, Austin-based intelligence concern has released its latest map of Mexican cartel activity. Despite constant changes in the organized crime scene, Stratfor says, cartel activity remains based in three geographic locations: Sinaloa, Tamaulipas, and the Tierra Caliente in Michoacan and Guerrero. Click on the link for more.