A Maine legalization initiative is moving, an Iowa medical marijuana bill is not, Indiana prosecutors oppose needle exchanges, Indonesia ignores world opinion to execute eight drug smugglers, and more.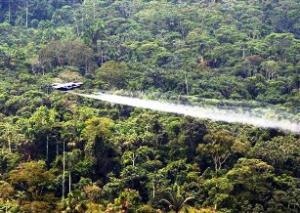 Marijuana Policy
Maine Legalization Initiative Campaign Getting Underway. State officials signed off today on an initiative petition from Legalize Maine, one of two groups planning a 2016 legalization initiative there. Another group backed by the Marijuana Policy Project is also planning on seeking approval for a petition drive.
Medical Marijuana
Colorado Bill Allowing Probationers, Parolees to Use Medical Marijuana Heads to Governor's Desk. The bill, House Bill 1267, passed the Senate on a 34-1 vote Monday and has already passed the House.
Iowa House Speaker Reiterates He Will Block Medical Marijuana Bill. House Speaker Kraig Paulsen (R-Hiawatha) has repeated that he will not allow a medical marijuana bill to be considered this year. Sen. Joe Bolkcom (D-Iowa City), the sponsor of Senate File 484, had said Monday that the House had a "moral obligation" to consider the bill, which has already passed the Senate. But Paulsen said he didn't understand what Bolkcom meant and that the carefully drawn bill was "virtually a recreational use bill." The session ends May 1.
Oklahoma CBD Cannabis Oil Study Bill Heads to Governor's Desk. The bill, House Bill 2154, passed the House 85-5 today for final approval after it had been modified in the Senate. Now, it's up to Gov. Mary Fallin (R) to sign it.
Oregon Bill to Regulate Medical Marijuana Advances. A bill that puts new limits on medical marijuana growers is moving. The measure, an amendment to Senate Bill 844, is expected to be approved a House-Senate marijuana committee tomorrow. It would limit current growers to 96 plants, new growers to 48 plants. It would limit current residential growers to 24 plants and new ones to 12 plants. But it would also bar cities and counties from banning dispensaries and growing and processing operations.
Harm Reduction
Faced With HIV Epidemic, Indiana Prosecutors Still Say Needle Exchanges are Bad Public Policy. The Association of Indiana Prosecuting Attorneys today told the legislature that needle exchanges are bad public policy because "hard core drug addicts don't care enough to get clean needles" and because such programs "would keep many users out of the criminal justice system," where they could be forced to seek drug treatment. Gov. Mike Pence (R) has instituted an emergency needle exchange program in Scott County, where HIV cases have been popping up on a daily basis, and the legislature is considering whether to allow them statewide.
International
Indonesia Executes Eight Drug Smugglers By Firing Squad. Ignoring international protests, Indonesian authorities today (Wednesday Indonesian time) executed eight convicted drug smugglers at Besi Prison on Nusakambangan Island. Among them were Australian, Brazilian, and Nigerian nationals and one Indonesian citizen. A Filipina woman, Mary Jane Fiesta Veloso, was spared at the last minute.
Colombia Health Ministry Calls for Suspension of Coca Crop Spraying. The ministry is recommending that the country quit using the herbicide glyphosate to spray coca groups. It cites a recent report from the World Health Organization that reclassified glyphosate as "probably carcinogenic to humans." Nearly three million acres of land in the country have been sprayed with the stuff in the past three decades. No word yet on whether President Santos will heed the recommendation.