This article was published in collaboration with AlterNet and first appeared here.
Fed up with DEA Administrator Michele Leonhart over a long litany of scandals in the drug-fighting agency she heads, 22 members of the House Oversight and Government Reforms Committee issued a statement yesterday saying they had "no confidence" in her leadership.
Update: Leonhart is retiring.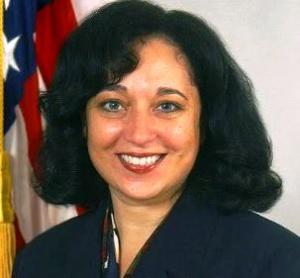 "After over a decade of serving in top leadership positions at DEA, Administrator Leonhart has been woefully unable to change or positively influence the pervasive 'good old boy' culture that exists throughout the agency," the statement said. "From her testimony, it is clear that she lacks the authority and will to make the tough decisions required to hold those accountable who compromise national security and bring disgrace to their position. Ms. Leonhart has lost the confidence of this Committee to initiate the necessary reforms to restore the reputation of a vital agency."
The statement came in the immediate wake of a committee hearing yesterday over a Justice Department Office of the Inspector General report on sexual misconduct by department employees that found DEA agents in Colombia had been partying with prostitutes, with the tab being picked up by US taxpayers -- or sometimes by drug cartels.
At the hearing, Leonhart was excoriated by members over her failure to adequately discipline the agents involved -- the most serious punishments were short-term suspensions -- and her insistence that agency personnel rules tied her hands.
But committee members were having none of it.
"Do you think you're the right person for this job?" asked Rep. Elijah Cummings (D-MD), the top Democrat on the committee.
"You're protecting people who solicited prostitutes, who had 15 to 20 sex parties," said Rep. Stephen Lynch (D-MA). "This is a very serious issue and you've done nothing... I actually feel your system is protecting these people."
If the representatives' frustration was palpable, it was because they have been down this path of scandal too many times before with Leonhart at the helm. Here's just a selection of the controversies surrounding the agency since she took over in 2008, or which involve her own long history with the agency: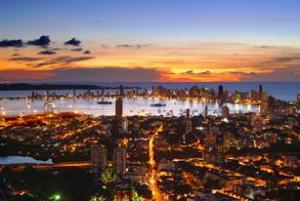 ]Drug reformers, who have long criticized Leonhart's last-century attitudes and approach to drug policy, were calling for her head.
"This ought to be the final nail in the Leonhart coffin," said Bill Piper, director of national affairs at the Drug Policy Alliance. "I cannot see how President Obama and AG Holder allow her to continue in her role. It's hard to think of a more incompetent and out of touch federal official than the current DEA chief. Her time is up. Leonhart has clashed with Republicans, Democrats, the White House, and civil society leaders. She reflects an outdated approach to the drug war that President Obama claims he wants to leave behind."
"There's simply no excuse for the outrageous behavior of the DEA's so-called leadership," said Major Neill Franklin (Ret'd.), executive director for Law Enforcement Against Prohibition (LEAP), a criminal justice group working to end the drug war. "Leonhart just helps us add to the list of reasons of why we need to rethink our entire approach to drug policy."
Will the scorching rebuke from Congress be enough to force Leonhart out the door or to convince her superiors to give her a nudge? Time will tell, but it appears her days are numbered.