Some House Republicans still want to mess with DC legalization, a key Washington state solon is planning a bill that would fold medical marijuana into the legal regulation system, federal officials issue a new code of conduct for highway asset seizures, US Marshals are reportedly going on drug raids in Mexico, and more. Let's get to it: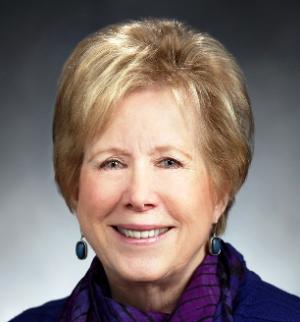 Marijuana Policy
Some House Republicans Plan to Try to Block DC Legalization. While some GOP senators have no interest in blocking DC's legalization initiative, some GOP House members do. Rep. Andy Harris (R-MD) said he "absolutely" intends to block implementation, but that he probably wouldn't try to do so until next year. Earlier this year, he successfully attached an amendment to the DC appropriation bill to block decriminalization, and that amendment passed the House, but was never taken up by the Democratically-controlled Senate. Harris called legalization "crazy policy."
Washington State Senator Outlines Marijuana Regulation Bill. State Sen. Jeanne Kohl-Welles (D-Seattle) said she plans to file a bill that would regulate both recreational and medical marijuana in a single system, slash marijuana taxes, and allow home cultivation of up to six plants for any adult -- not just medical marijuana patients or caregivers. The bill would phase out collective gardens and generally fold the medical marijuana system into the state's regulated marijuana system. Kohl-Welles hasn't filed the bill yet and said she is consulting with stakeholders and legislators, but she said she would pre-file it next month.
Medical Marijuana
New Jersey Okays Fourth Dispensary. The state Health Department has issued a permit for a fourth dispensary to start growing medical marijuana ahead of a scheduling opening next spring. The Breakwater Alternative Treatment Center won approval last Friday.
South Dakotans to Try Legislature, But Hold 2016 Initiative in Reserve. Activists met over the weekend in Sioux Falls to plot how to move forward in a state that has twice rejected medical marijuana at the ballot box. A 2006 initiative lost by just four points, but a 2010 initiative lost by a whopping 32 points in the year of the Tea Party. Now, supporters will try to get a bill moving in the state legislature, but if that fails, they are pondering a 2016 ballot initiative.
Harm Reduction
Kentucky 911 Good Samaritan Bill Proposed. At a press conference last Friday, state Sen. Chris McDaniel said he wants to file a bill that would exempt drug overdose victims and people who seek help for them from being charged with drug possession offenses. "This should be another tool to keep people from dying, and that's what we're after," he said. But McDaniel also said such an exemption from prosecution could only be used once.
Asset Forfeiture
Federal Officials Issue New Guidance for Highway Seizures. Officials with the White House's High Intensity Drug Trafficking Areas (HIDTA) program have issued new guidance for highway police in a bid to curb questionable civil asset forfeiture seizures of cash and property from drivers. The voluntary code of conduct reminds state and local police that the need to observe the Constitution and the civil rights of motorists. "Emphasize interdiction programs are NOT purposed for enhancing agency budgets," the code says. "Underscore forfeited ill-gotten proceeds be spent prudently in accordance with applicable statutes, sound policies and regulations." Asset forfeiture programs are currently under an intense spotlight in the wake of repeated revelations about abuses and aggressive enforcement by police.
Prescription Opiates
FDA Approves Second Hydrocodone-Only Pain Pill. The Food and Drug Administration has approved Purdue Pharma's extended-release Hydrocodone tablet Hysingla for use. The agency said Hysingla is designed to be difficult to abuse, but acknowledged it could still be. It is the fourth opioid to be granted abuse-deterrent status, after Purdue's reformulated Oxycontin, it's oxycodone-naloxone combo Targiniq, and Pfizer's morphine-naltrexone combo Embeda. And it is the second hydrocodone-only pill approved by the agency. FDA approved Zohydro in October 2013.
International
US Marshals Are Going on Drug Raids in Mexico. The Wall Street Journal has reported that members of the US Marshals Service have been taking part in drug raids disguised as Mexican Marines. Mexican officials flatly deny the charge, but the newspaper reported that the Marshals Service sends small teams several times a year to help hunt drug suspects, some of whom are not even wanted by the US. The Journal cited a July incident in which a US Marshal was shot and wounded while attached to Mexican Marines patrolling a field in Sinaloa. Six cartel members were killed in the ensuing shootout.
Australian MPs to Introduce Federal Medical Marijuana Bill. Members of parliament from the Labor, Liberal, and Green parties will this week file a bill that would allow medical marijuana to be grown under federal license. The bill would not require states to allow medical marijuana, but it would create a federal model and address how medical marijuana would be supplied. The MPs will brief colleagues on the plan Wednesday.
Australia's Tasmania Rejects Medical Marijuana. Tasmanian Health Minister Michael Ferguson has rejected an interim report calling for allowing the use of medical marijuana. He ruled out any changes to current laws, citing advice from the Tasmania Police. He said that Tasmania Police would not seek to criminally pursue terminally ill medical marijuana users.