Police doing a drug investigation in Riverside, California, shot and killed a man after he pointed a gun at them Tuesday afternoon. The as yet unnamed dead man becomes the 36th person to die in US domestic drug law enforcement operations so far this year and the second in Southern California in the past week.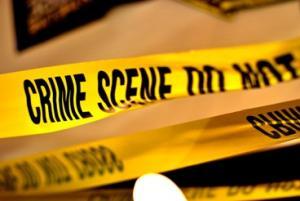 According to
The Riverside Press-Enterprise
, citing police sources, officers taking part in a drug investigation tried to stop a vehicle, but the driver didn't stop until he reached a driveway and then fled on foot with officers in pursuit.
When the man reached the back yard of a home, he stopped, turned, and pointed a pistol at the pursuing officers, police said. Officers then opened fire, killing the man.
"The suspect is deceased," Lt. Mike Cook said from the scene.
[Update: The dead man has been identified as Vincent Martinez, 34, of Riverside. Family members said they heard a someone shouting at Martinez to stop, followed by gun shots, but that they didn't hear anyone identifying themselves as police officers. It is unclear if the officers involved were in plain clothes.]