Chuck Schumer wants $100 million to fight heroin in New York, a congressional vote to stop the DEA from attacking medical marijuana in states where it is legal is coming soon, the New York Assembly is voting today on a medical marijuana bill, an Oklahoma prescription drug bill dies, and more. Let's get to it: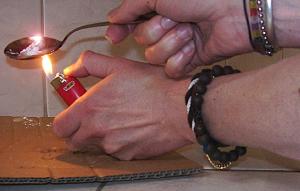 Marijuana Policy
Decriminalization Initiatives Planned for Albuquerque and Santa Fe. ProgressNow New Mexico and Drug Policy Action, a 501(c)4 that's affiliated with Drug Policy Alliance New Mexico, are planning municipal decriminalization initiatives for the November election in New Mexico's two largest cities, Albuquerque and Santa Fe. The initiatives envision decriminalizing up to an ounce, with a maximum $25 fine. Backers filed a petition with the Santa Fe city clerk this week; Albuquerque efforts should be coming soon.
Medical Marijuana
Congress to Vote Soon on Banning DEA, Justice Department From Interfering in Medical Marijuana States. The House could vote as early as this week on the Rohrabacher-Farr amendment, which would ban the Justice Department and its agencies, including the DEA, from using federal taxpayer funds to interfere with state medical marijuana laws. The time to contact your representatives is now. Click on the link for more information.
New York Assembly to Vote Today on Compassionate Care Act. The Assembly is set to vote today on the Compassionate Care Act (Assembly Bill 6357), a comprehensive medical marijuana bill for the Empire State. Patients and supporters from all over the state are heading to Albany for a day of last-minute lobbying and to watch the Assembly debate and vote on the bill. The Senate version of the bill, Senate Bill 4406, has already passed the Senate Health Committee and now awaits consideration in the Senate Finance Committee.
North Carolina Lawmaker to File CBD Medical Marijuana Bill. State Rep. Pat McElraft (R-Carteret County) has announced that she will file a bill allowing for the use of high-CBD cannabis oil to reduce seizures in epileptic children. It's not a medical marijuana bill, she said, rather "this is only a medicine for these children so they can develop motor skills."
Drug Policy
Western Hemisphere Drug Policy Commission Act Gets Marked Up Thursday. The House Foreign Affairs Committee Subcommittee on the Western Hemisphere will be marking up House Resolution 4640, "to establish the Western Hemisphere Drug Policy Commission" Thursday. "Mark up" means subcommittee members will debate, amend, and rewrite the bill.
Prescription Drugs
Oklahoma Prescription Drug Crackdown Bill Dies. A bill that was the centerpiece of Gov. Mary Fallin's (R) effort to crack down on prescription drug abuse is dead after being defeated in committee last Friday. The bill, Senate Bill 1820, would have required doctors to check the state's existing Prescription Monitoring Program registry every time they wrote or refilled a prescription for a Schedule II or III controlled substance. Those schedules include opiate pain relievers such as oxycodone and hydrodocone, as well as many non-opiates, including hormone supplements. The bill was opposed by doctors.
Law Enforcement
Chuck Schumer Wants $100 Million to Fight Heroin in New York. US Sen. Charles Schumer (D-NY) is seeking $100 million in taxpayer dollars "to fight the scourge of heroin." He wants the money to go to the High Intensity Drug Trafficking Area (HIDTA) program. He said he would seek the funding in a pending appropriations bill.
In Licking County, West Virginia, the Drug War Dominates the Court Docket. The most recent felony indictments in Licking County Common Pleas Court show that more than half (60%) are for drug offenses. Seven of the 12 indictments were for drug offenses, and six of those were for either "aggravated drug possession" or "abusing harmful intoxicants."
In Mendocino County, California, Marijuana Dominates the Court Docket. Busy, busy. Mendocino County jail bookings for May 11-15 show 22 people taken to the slammer. Fifteen of them were marijuana sales and/or transport and one was for "possessing proceeds from drug transactions." Marijuana offenses accounted for more than two-thirds of all bookings. There were also two arrests each for assault with a deadly weapon and DUI, and one each for indecent exposure, battery, and embezzlement.
Sentencing
California Bill to End Mandatory Jail Sentences for Drug Use Killed. California law requires a mandatory 90-day jail sentence for anyone convicted of using or being under the influence of drugs (not including marijuana). A bill that would have ended the mandatory sentences, Assembly Bill 2515, has now died in the Assembly. It needed 41 votes for passage, but only got 34 because many members didn't vote. There were only 16 votes against it.
International
Jamaica Marijuana Conference Calls for Road Map to Decriminalization within Four Months. The first Jamaica Cannabis Conference took place over the weekend and ended with a call from participants for the government to create a pathway to decriminalization within four months. The conference also called for recognition of Rastafarians' sacramental rights to use ganja, a sustained drug education program in the schools, and a properly regulated medical marijuana industry.
Barcelona Now a Stop on the Marijuana Tourism Trail. Spain has decriminalized marijuana possession, people can grow their own in small amounts, and cannabis clubs are offering the chance to join by phone or email and purchase marijuana. As a result, marijuana tourism is up in Barcelona, and local authorities are beginning to think about ways to regulate it all. Click on the link to read more.
Zambia's Green Party to Continue Campaigning for Marijuana Legalization. Zambia's Green Party will continue to campaign for marijuana legalization, its leader, Peter Sinkamba said last Friday. "As the Green Party, we have a task to sell the Green agenda by not joining any politics on the constitution-making process, but ensure that marijuana is legalized," he said. "This is the only way we can create employment for the people and make medicine available for every citizen. You know marijuana is used for many things including the provision of medicines, hence the need for it to be legalized and get the benefits that will help the country make its own medicines." The Greens are not represented in the Zambian parliament.