Washington state's marijuana legalization passes a milestone, the DEA gets an earful on pot in Congress, the fight over Oregon's statewide dispensary regulation bill continues, pain pill prescriptions decrease, Indian poppy farmers are plagued by strung-out antelope, and more. Let's get to it: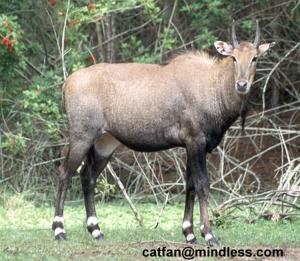 Marijuana Policy
Lawmakers Take on DEA Over Marijuana in Congressional Committee Hearing. DEA official Thomas Harrigan was on the hot seat at a hearing of the House Government Oversight Committee Tuesday. "There are no sound scientific, economic or social reasons to change our nation's marijuana policy," Harrigan told loudly skeptical lawmakers, even though he could not point to one death caused by marijuana. Congressmen Earl Blumenauer (D-OR) and Steve Cohen (D-TN) were among those who raked Harrigan over the coals. Click on the link for more.
First Ever Marijuana Producer License in Washington Granted in Spokane. The Washington State Liquor Control Board has granted the first license to grow marijuana for the state's legal pot market. The honor goes to Kouchlock Productions of Spokane, owned by Sean Green, who also owns dispensaries in Spokane and Seattle.
Oregon Bill to Put Legalization on November Ballot Dead in Senate. The Oregon legislature will not act to put marijuana legalization before the voters in November. A bill to do so, Senate Bill 1556, sponsored by Sen. Floyd Prozanski (D-Portland), doesn't have the votes to pass the Senate and faces near certain death in committee, lawmakers said Tuesday. That means if Oregon wants to legalize it this year, it will have to happen through the citizen initiative process.
North Carolina Poll Has Slight Majority Opposing Legalization. A new Elon Poll has 51% of North Carolinians opposed to marijuana legalization, with 39% in favor. The only demographic group to support legalization was young people. Among the 18-to-30 group, 54% said legalize it.
Medical Marijuana
Marijuana Foes Urge Justice Department Not to Reschedule, Call for More Research. Project SAM, addiction-oriented medical groupings, and anti-drug groups sent a letter Wednesday to the Justice Department urging it to resist calls to reschedule marijuana and calling instead for easier access to marijuana for researchers. The signatories have "deep concern" about the "normalization" of marijuana and about "recent statements from members of Congress diminishing the harms and dangers of marijuana use."
Minnesota Medical Marijuana Bill Wins House Committee Vote. The House Health and Human Services Committee advanced a medical marijuana bill Tuesday. House File 1818 now moves to the House Government Operations Committee, but faces opposition from law enforcement, which is demanding that marijuana be available only in pill, liquid, or vapor form.
Compromise on Oregon Dispensary Regulation Bill Would Allow Only Temporary Local Bans. Legislators trying to get the statewide dispensary regulation bill, House Bill 1531, through the House have floated the idea of allowing localities to enact temporary moratoria of up to a year in a bid to win over cities and counties that have objected to having to allow dispensaries to operate. The bill has already passed the Senate without allowing localities to ban dispensaries, and bill sponsors have indicated they will not support a bill that allows bans. Stay tuned.
Michigan Senate Passes Medical Marijuana Restriction Bill. A bill that would prohibit medical marijuana users from growing or smoking their medicine in rental properties, including apartments and hotels, passed the Senate Tuesday. Senate Bill 783, sponsored by Sen. Rick Jones (R-Grand Ledge), allows landlords to ban such activities in leases. The bill now heads to the House.
Hemp
Nebraska Hemp Bill Passes Senate. A bill to allow the production, sale, and purchase of industrial hemp overwhelmingly passed the Senate Tuesday. Legislative Bill 1001 passed on a vote of 32-1. The bill is sponsored by Sen. Norm Wallman (D-Cortland). It now goes to the House.
Drug Testing
Florida Bill to Drug Test Politicians Filed. State Rep. Dane Eagle (R-Cape Coral) has filed a bill to require drug testing for judges and elected officials. The bill, House Bill 1435, is intended to "ensure that public officers are sober as they undertake their responsibility to make policy decisions that affect the health, safety and welfare of the citizens they represent." But similar laws have been struck down as unconstitutional in the federal courts.
Prescription Drugs
Opioid Prescriptions Decrease. Doctors and healthcare providers wrote approximately 11 million fewer prescriptions for narcotic painkillers in 2013 than in 2012. They wrote about 230 million prescriptions for opioids such as Vicodin, OxyContin and Percocet in 2013 according to data from IMS Health, a drug market research firm. That's down about 5% from 2012, when about 241 million prescriptions were written.
Synthetic Drugs
Kentucky Bill Would Up Penalties for Synthetic Drugs. State Rep. Ben Waide (R-Madisonville) Tuesday introduced a bill to increase the penalties for possession and trafficking of synthetic drugs. House Bill 495 would reduce the weights of synthetic drugs that trigger trafficking charges and would shift a first offense from a misdemeanor to a felony.
International
Indian Villagers Want Leopards Returned to Protect Legal Opium Crops From Strung-Out Antelope. Poppy farmers in Madhya Pradesh's opium belt want leopards returned to their area because, in their absence, opium-addicted nilgai (antelope) are wreaking havoc with their crops. The district had two leopards until 2008, but they were removed after farmers complained they feared for their lives. But since then, the population of nilgai has skyrocketed, fearlessly attacking poppy crops, and now the villagers want the big cats back. "Our opium fields were safe as long as leopard was here," said one. [Ed: Note that India including the Madhya Pradesh province is one of the countries providing licit opium growing for the global medicinal market.]
Mexican Vigilantes Demand Resignation of Apatzingan Mayor. Vigilantes opposed to the presence of the Knights Templar Cartel in the western state of Michoacan took over city hall in Apatazingan, a city of 100,000, Monday and demanded the resignation of the mayor, who they say is allied with the cartel. The vigilantes had entered the city three weeks ago, but pulled back to the outskirts and set up checkpoints to prevent cartel members and supporters from entering. The vigilantes are allied with Mexican security forces, who are attempting to absorb them as Rural Defense Forces.