A pair of federal bills get filed, California's medical marijuana wars continue, Florida looks set to pass medical marijuana this fall, pressure is rising for New York to get its program up and running, and more. Let's get to it: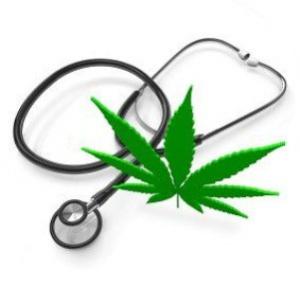 National
Last Thursday, US Senator Rand Paul (R-KY) filed a medical marijuana amendment to Senate Bill 2569, the "Bring Jobs Home Act." It would explicitly allow states to pass medical marijuana laws despite the provisions of the federal Controlled Substances Act. The amendment would also bar prosecutions of patients and doctors for engaging in medical marijuana activities in states where it is legal.
On Monday, a Pennsylvania Republican filed a bill to allow low-THC, high-CBD medical marijuana. Rep. Scott Perry (R-PA) introduced a bill that would exempt low-THC, high-CBD marijuana from the federal Controlled Substances Act. The bill is the Charlotte's Web Medical Hemp Act (House Resolution 5226).
Arizona
On Tuesday, a fired University of Arizona medical marijuana researcher lost her appeal. Dr. Sue Sisley, the University of Arizona researcher whose pending study of medical marijuana to treat PTSD among veterans was halted when she was fired last month, has lost an appeal to regain her job. Sisley is now looking for a new academic home to pursue the research.
California
On Tuesday, police in Redding raided the Planet Herb Collective. They arrested two women running the collective, which they said was operating in violation of a local ordinance banning them. The two women face charges of criminal conspiracy and sale of marijuana.
Also on Tuesday, the Cathedral City council voted to permit dispensaries. The council voted 3-2 to allow three dispensaries to open. Cathedral City becomes the second Coachella Valley community to allow dispensaries; Palm Springs is the other.
Also on Tuesday, Riverside County supervisors voted to approve draft regulations penalizing medical marijuana grows. People growing fewer than a dozen plants in unincorporated areas of the county would be charged with an infraction and hit with fines, while people growing more than 12 plants would face a misdemeanor charge and six months in jail.
Florida
On Monday, a Quinnipiac University poll found overwhelming support for medical marijuana. The poll had support at 88%. Floridians will vote on a medical marijuana initiative in November.
Minnesota
Last Thursday, the state named a medical marijuana director. The state Department of Health has named department employee Michelle Larson the first-ever director of the Office of Medical Cannabis. She is charged with managing the office's staff and creating and implementing administrative policies for things like an application process for a manufacturer and a patient registry. The state's law limits medical marijuana to eight specified diseases or conditions and does not allow for the use of smoked marijuana.
New York
Last Thursday, a poster child for medical marijuana died without her medicine. Nine-year-old Anna Conte, whose family has been at the center of the Empire State medical marijuana debate, has died without ever gaining access to marijuana medicines that may have alleviated her condition. Conte suffered from Dravet Syndrome, which caused her to suffer hundreds of crippling seizures every day. The state passed a medical marijuana law last month, but it won't go into effect for another year and a half.
On Wednesday, Gov. Cuomo told the state Health Department to hurry up with medical marijuana. Impelled by the deaths of two children with epileptic seizure disorders whose conditions could be alleviated with medical marijuana, Gov. Andrew Cuomo sent a letter to the Department of Health urging it to find ways to "accelerate the process for this specific dire population." Cuomo added that he looked forward "to any progress you can make for the children of our state living with epilepsy."
[For extensive information about the medical marijuana debate, presented in a neutral format, visit MedicalMarijuana.ProCon.org.]