Sen. Rand Paul (R-KY) last Thursday filed Senate Bill 2657 the RESET (Reclassification to Ensure Smarter and Equal Treatment) Act to eliminate the sentencing disparity between crack and powder cocaine. The potential 2016 GOP presidential contender unveiled the bill publicly the following day as he pitched his criminal justice reforms before an African-American audience at the National Urban League.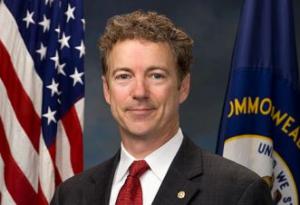 The bill would also reclassify some low-level federal drug possession offenses from felonies to misdemeanors. And it seeks to address the issue of drug weights in food items by clarifying that only the weight of the drug itself -- not the weight of the food containing it -- can be used in charging decisions, thus resulting in lesser charges for defendants.
As of early Tuesday morning, the text of the bill is not yet up on the congressional web site, but can be viewed here.
The 2010 Fair Sentencing Act reduced the crack/powder cocaine sentencing disparity from 100:1 to 18:1, but this bill would totally equalize the penalties by removing the sentencing enhancements for crack.
It's been a busy month for Paul when it comes to criminal justice matters. In addition to the RESET Act, he has also introduced an asset forfeiture reform bill and a medical marijuana amendment explicitly allowing states to set their own laws. And he also cosponsored, along with Sen. Cory Booker (D-NJ), another sentencing reform bill.