The New York Times comes out for marijuana legalization, a Florida poll finds majority support for it, Rand Paul introduces a bill to wipe out the crack/powder cocaine sentencing disparity, and more. Let's get to it: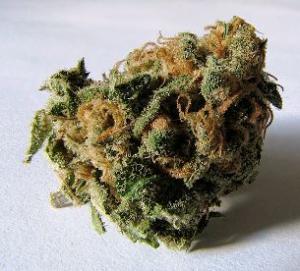 Marijuana Policy
New York Times Editorial Board Calls for End to Federal Marijuana Prohibition. What is arguably the most influential and respected newspaper in the United States is ready to free the weed. In a Sunday editorial, the New York Times called forthrightly for the end of federal marijuana prohibition. "The federal government should repeal the ban on marijuana," the newspaper proclaimed. "We reached that conclusion after a great deal of discussion among the members of The Times's Editorial Board, inspired by a rapidly growing movement among the states to reform marijuana laws."
Alaska Legalization Initiative Backers File Campaign Finance Complaint Against Foes. The Campaign to Regulate Marijuana Like Alcohol in Alaska has filed a complaint with the Alaska Public Offices Commission charging that the "Big Marijuana, Big Mistake, Vote No on 2" campaign deceived the public trust when its campaign spokesperson, Kristina Woolston, said her employer, Northwest Strategies is donating its time to the campaign. State law requires that donations be filed as campaign contributions.
Florida Poll Finds 55% for Marijuana Legalization. A majority (55%) of Floridians are ready to legalize marijuana, a new Quinnipiac University poll has found. It looks to be a generational thing; 72% of people under 30 support it, but only 36% of people 65 and older do. The poll also had 88% support for medical marijuana.
More Michigan Towns to Hand in Local Decriminalization Initiative Signatures Tomorrow. Initiative organizers in Port Huron, Lansing, and Portage are preparing to hand in signatures for local decriminalization initiatives tomorrow. The Safer Michigan Coalition says organizers have already handed in signatures in 14 other towns: Frankfort, Huntington Woods, Mt. Pleasant, Pleasant Ridge and Utica; in prior weeks, they did so in Berkley, Grosse Pointe Park, Harrison, Hazel Park, Lapeer, Montrose, Oak Park, Onaway and Saginaw.
Santa Fe, New Mexican, Decriminalization Initiatives Comes Up Short on Signatures. A campaign to put a municipal decriminalization on the Santa Fe ballot in November has hit a bump. Only 3,569 of the 7,000 signatures it handed in were valid; it needs 5,763 to qualify. But campaigners still have more time to gather more.
Medical Marijuana
Bill to Allow Low-THC, High-CBD Medical Marijuana Filed in US House. Rep. Scott Perry (R-PA) today introduced a bill that would exempt low-THC, high-CBD marijuana from the federal Controlled Substances Act. The Charlotte's Web Medical Hemp Act is not yet available on the congressional web site.
Law Enforcement
Staten Island Narcs Are NYPD's Most Sued. Seven of the 10 most sued NYPD officers work out of a Staten Island narcotics unit, according to an analysis by the New York Daily News. Those Staten Island narcs account for 21% of the more than 600 cases filed against NYPD officers in the past decade. Taxpayers have shelled out more than $6 million to settle suits against them. Most of the suits against them allege false arrests for charges that are later dropped. Detective Vincent Orsini, who has been sued 21 times since 2003, with payouts of nearly $1.1 million, is the most-sued cop on the Island.
Sentencing
Rand Paul Introduces Bill to Eliminate Crack/Powder Cocaine Sentencing Disparity. Sen. Rand Paul (R-KY) last Thursday filed the RESET (Reclassification to Ensure Smarter and Equal Treatment) Act to eliminate the sentencing disparity between crack and powder cocaine. The 2010 Fair Sentencing Act reducing the disparity from 100:1 to 18:1, but this bill would totally equalize the penalties. The bill would also reclassify some low-level federal drug possession offenses from felonies to misdemeanors. It is not yet up on the congressional web site.
International
Gun Battles Continue in Northeast Mexico Across from US Border. Fighting between various Mexican drug cartel factions in the northeastern state of Tamaulipas continues. Gun battles in Reynosa, just across the Rio Grande River from McAllen, Texas, left six suspected cartel gun men dead, including at least one killed by Mexican marines.