A thousand people march in support of "El Chapo" Guzman in his home state, Alaska makes it official that legalization is on the August ballot, another poll has a nationwide majority for marijuana legalization, medical marijuana bills move in a pair of states, there are a pair of moves to tighten up on pain pills, and more. Let's get to it: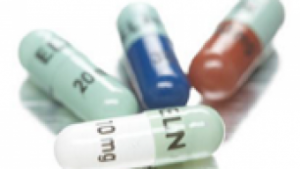 Marijuana Policy
It's Official -- Alaska Lieutenant Governor Signs Off on Legalization Initiative. Alaska Lt. Gov. Mead Treadwell Wednesday made it official: Alaska will vote on a marijuana legalization initiative sponsored by the Campaign to Regulate Marijuana Like Alcohol in Alaska, which is working with the Marijuana Policy Project. "I have determined that the initiative sponsors have timely filed the petition and that the petition is signed by qualified voters… the Director of the Division of Elections shall place the ballot title and proposition on the election ballot for the Primary Election on August 19, 2014," Treadwell wrote in his official statement.
CBS News Poll Has Narrow Majority for Legalization, Strong Support for Medical Marijuana. Some 51% of Americans think marijuana should be legal, according to a new CBS News poll, and a whopping 86% think doctors should be able to prescribe it for medical use. Just three years ago, the CBS News poll had support for legalization at only 40%. CBS News now joins pollsters at Gallup, Pew Research, CNN,Quinnipiac, PPP, NBC News/Wall Street Journal, who have have all found that a majority of the country supports marijuana legalization.
Medical Marijuana
Georgia CBD Medical Marijuana Wins House Committee Vote. A bill that would allow for the use of CBD cannabis oil for children suffering epileptic seizures won a unanimous vote in the House Health and Human Services Committee Wednesday. House Bill 885 was approved after sponsor Rep. Allen Peake (R-Macon) amended it to allow for cultivation of marijuana at Georgia medical research universities. Producers of CBD cannabis oils cannot legally import them to Georgia.
Kentucky Medical Marijuana Bill Wins House Committee Vote. The Kentucky House Health and Welfare Committee approved a bill that would allow people suffering from conditions such as cancer, multiple sclerosis (MS), and HIV/AIDS to use medical marijuana by a vote of 9-5 today, following a public hearing. The Cannabis Compassion Act, or House Bill 350, introduced by Rep. Mary Lou Marzian (D-Louisville) and cosponsored by Committee Chairman Tom Burch (D-Louisville), would permit licensed patients and caregivers to possess and cultivate limited amounts of marijuana, and it would establish regulations to operate a limited number of medical marijuana compassion centers and testing facilities.
Drug Courts
New Jersey Governor Wants $4.5 Million for Drug Court Expansion. New Jersey Gov. Chris Christie (R) announced Wednesday that his proposed 2015 budget includes $4.5 million to pay for an expansion of the state's drug court program, but the sponsor of the bill that created the expansion says that isn't enough. The budget also includes half a million dollars to help provide drug offenders with employment services and another half million to allow drug court clients to obtain job training, skills acquisition, and job placement. But critics said if the state wants to provide drug treatment, it should do so without forcing people into drug court. "If you're really going to talk about the shift from addiction to treatment, it's not just for those who get arrested," said Roseanne Scotti, the director of the Drug Policy Alliance New Jersey office.
Opioid Pain Medications
Coalition Calls on FDA to Reverse Approval of Zohydro. Zohydro, a hydrocodone-based opioid pain reliever, was approved by the FDA last fall, but now a coalition of drug treatment, healthcare, and consumer groups led by Physicians for Responsible Opioid Prescribing is calling on the agency to reverse that decision. "It's a whopping dose of hydrocodone packed in an easy-to-crush capsule," said the group's Dr. Andrew Kolodny. "It will kill people as soon as it's released." But Zogenix, Zohydro's manufacturer, and the FDA both insist that the drug's benefits outweigh its risks.
DEA Publishes Proposal to Move Hydrocodone Combo Products to More Restrictive Schedule II. The DEA today published in the Federal Register notice that it intends to reschedule the opioid pain reliever hydrocodone from Schedule III to Schedule II, making it more difficult to access, when it is sold in products that also contain substances, such as aspirin or acetaminophen. Hydrocodone by itself is already Schedule II, but Congress placed the combination products in Schedule III when it passed the Controlled Substances Act in 1970. The DEA says Schedule III opioids are more likely to be abused than the more tightly controlled Schedule II ones. Public comment on the proposed rule must be made by April 27 and can be done at www.regulations.gov. A request for a hearing can be made at the same web site, but the deadline for that is March 31.
Sentencing
Sentencing Discrepancies Under Scrutiny in Minnesota. Widespread disparities in Minnesota drug sentencing revealed in a Minneapolis Star Tribune story Sunday led to a legislative hearing Wednesday in which legislators offered up fixes ranging from stiffer sentences for drug "kingpins" to lesser penalties for low-level drug offenders. But even though Minnesota has tougher drug sentences that surrounding states, increased penalties appeared to have more traction than decreased ones.
International
A Thousand March for "El Chapo" Guzman in Culiacan. More than a thousand people marched through the streets of Culiacan, the capital of Sinaloa, in support of captured Sinaloa Cartel leader Joaquin "El Chapo" Guzman Wednesday. The largely young crowd, many dressed in white, bore signs that read "We want Chapo Freed" and "We demand no extradition" as they filed across the center of Culiacan.
Bermuda Activist Challenges Bias of Speaker Chosen By Government to Address Medical Professionals. Attorney Alan Gordon, one of Bermuda's most prominent marijuana activists, is raising concerns about the government's selection of Dr. Andrea Barthwell to address medical professionals there. Barthwell, a former deputy drug czar under George W. Bush, has "a long history of credible accusations" made against her "one-sided and heavily misleading information which could harm Bermuda health care," Gordon said. "Dr. Barthwell's bias against medical cannabis, historically, is so strong that she is not a credible source of information until she meaningfully addresses the allegations," said Gordon. He had a lot more to say about Barthwell, too. Click on the link to read it all.