As the 2012 election campaign enters its final weeks, all eyes are turning to the top of the ticket. While, according to the latest polls and electoral college projections, President Obama appears well-positioned to win reelection, the race is by no means a done deal, and there's a chance that marijuana policy could play a role -- especially in one key swing state, Colorado, where the Campaign to Regulate Marijuana Like Alcohol is running a popular and well-funded campaign to pass Amendment 64.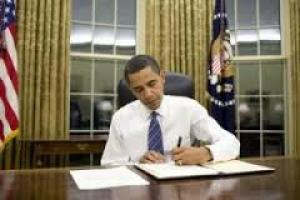 But other than that, marijuana policy in particular and drug policy in general do not appear likely to be big issues, at least between Obama and his Republican challenger Mitt Romney. That's because both candidates hold similar positions:
Both oppose marijuana legalization, which will also be on the ballot in Oregon, and Washington. Obama, while at least paying lip service to patient access to medical marijuana, which will be on the ballot in Arkansas, Massachusetts, and Montana, has presided over a Justice Department crackdown on medical marijuana distribution, while
Romney appears irritated and uncomfortable even discussing the issue
.
"With Obama, we've all been disappointed with the backtracking, although he also needs credit for the original Ogden memo and opening the gates to a wider proliferation of medical marijuana around the country," said Drug Policy Action head Ethan Nadelmann. "For the people most disappointed with that, the paradox is that Romney offers very little of promise."
That was illustrated by GOP vice-presidential nominee Paul Ryan's brief flirtation with medical marijuana. Last Friday,
Ryan said medical marijuana was a states' rights issue
. The comments came in Colorado, where the issue is hot.
"My personal positions on this issue have been let the states decide what to do with these things," he said in an interview with a local TV reporter. "This is something that is not a high priority of ours as to whether or not we go down the road on this issue. What I've always believed is the states should decide
.
I personally don't agree with it, but this is something Coloradans have to decide for themselves."
But Ryan, who has a previous voting record opposing states rights to medical marijuana, did half a backtrack the next day, when one of his spokesmen explained that Ryan "agrees with Mitt Romney that marijuana should never be legalized."
Obama as president has supported increased drug war funding to Mexico and Central America, and Romney as candidate supports it as well. But his views are malleable. When running for the nomination in 2008,
Romney suggested that spending on interdiction was a waste
, and the money would be better spent on prevention here at home. Again, that is not so different from the Obama position which, rhetorically if not budgetarily, emphasizes treatment and prevention over interdiction and law enforcement.
The relative quiet around drug policy in the two campaigns is reflected in the
Democratic platform
and the
Republican platform
. There are only a handful of mentions of drugs or drug policy in the Democratic platform -- and the word "marijuana" doesn't appear at all -- all of them having to do with either combating international organized crime or touting the Obama administration's baby steps toward a slightly more progressive drug policy.
One of those progressive measures was overturning the federal ban on needle exchange funding, but the platform makes no mention or that or of the words "harm reduction." It does urge "supporting local prison-to-work programs and other initiatives to reduce recidivism, making citizens safer and saving the taxpayers money" and says the Democrats "will continue to fight inequalities in our criminal justice system," pointing to the passage of the Fair Sentencing Act as "reducing racial disparities in sentencing for drug crimes." The act actually addresses only crack cocaine sentencing.
While emphasizing their tough on crime positions, the Republican platform also takes some baby steps toward a more progressive drug policy. It calls for rehabilitation of prisoners and for drug courts, supporting state efforts to divert drug offenders to treatment, and it criticizes the federalization of criminal offenses. But the single most dramatic change in the Republican platform is that has eliminated what was in previous platforms an entire section on the war on drugs.
Just as with the candidates, the platforms give drug policy little time or space. In an election driven by the economy and the fires burning in the Middle East, the issue is going to get short shrift, especially when there is little daylight between the candidates on the platforms on the issue.
There are alternatives to the bipartisan drug policy consensus, but they remain on the margins. At least three third party candidates,
Rocky Anderson
of the Justice Party, Libertarian Party nominee
Gary Johnson
, and Green Party nominee
Jill Stein
, are calling for an end to the drug war and marijuana legalization, but they are all but shut out of presidential debates and media interest.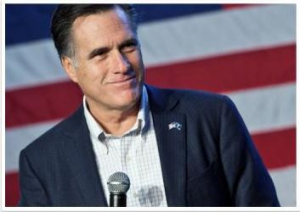 Since there is little substantive difference in the drug policy positions of the two front-runners and since their positions on marijuana legalization put them at odds with half the country -- 50% now support legalization, according to the most recent Gallup poll -- neither candidate has much incentive to open his mouth on the issue. And they may be able to get away with it.
"Can the campaigns get away with not talking about marijuana?" Drug Policy Action head Ethan Nadelmann asked rhetorically. "That depends. First, will the question get popped at one of the debates? I don't know how to influence that. The second possibility will be if the candidates are obliged to answer a question somewhere, but I don't know how much they're taking questions -- their handlers are trying to keep them on message. The third possibility is that they will say something at private events, but who knows what gets said there?" he mused.
"They are certainly going to try not to talk about it," said Morgan Fox, communications director for the
Marijuana Policy Project
. "Given Romney's anger at a reporter for bringing up the issue and Obama's reluctance to address questions about marijuana policy in public forums, one can expect them to continue this behavior until forced to answer questions by the media or the public."
That leaves voters for whom marijuana reform is an important issue hanging out to dry.
"Unless one of the candidates sees an opportunity for a large boost in support by changing his position on marijuana policy, voters will be forced to choose between either third party candidates or the major party option that they think will do the least amount of damage to reform efforts going forward," said Fox. "If we consider Obama's behavior so far and Romney's staunch anti-marijuana statements (as well as the fact that he has never used it) it becomes a really difficult choice for voters."
Nadelmann begged to differ on that point.
"Romney has been more hostile on this issue than McCain or Bush or any Democratic candidates since Bush the Elder," he said. "He is visibly uncomfortable and even hostile regarding even the most modest drug policy reforms. Romney said if you want to legalize marijuana, you should vote for the other guy. That's very telling, with over 50% of independents and even more than 30% of Republicans supporting marijuana legalization. Why would Romney say that? The Obama campaign would have a hard time running with this, but someone else could."
Still, the lack of space between the major party candidates on the issue may leave an opening for Anderson or Johnson or Stein, Fox said.
"These candidates are the only ones offering real solutions to the quagmire of marijuana prohibition, or even taking definitive stances on the issue. The more they continue to draw public attention to marijuana reform while the major players stay silent, the more we can expect voters to pay attention to them and take them seriously," he predicted. "We can also expect their vocal support for reform to draw the attention of the major candidates and possibly elicit some sort of positive response from one or both of them. Whether that response will be sincere or simply lip-service to prevent third-party candidates from siphoning votes in key elections remains to be seen. However, even the latter would be a sign that the message is getting out and that politicians are at least starting to realize where the public stands on marijuana."
The one place where marijuana policy discussion may be unavoidable and where marijuana policy positions could influence the statewide electoral outcome is Colorado. Marijuana is a big issue in the state, not only because Amendment 64 is on the ballot, but also because of the ongoing war of attrition waged against dispensaries there by the DEA and the US Attorney. (The
Colorado Patient Voters Project
tracks federal activity against medical marijuana in the state, as does our own
Medical Marijuana Update
series, accessible with other relevant reporting in our
medical marijuana archive
section.)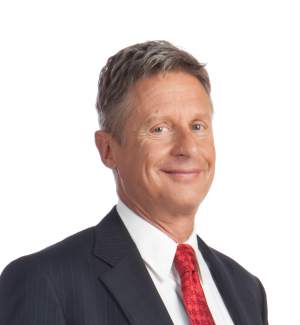 And it's a tight race where one third party candidate in particular, Gary Johnson, is making a strong run and exploiting his popular legalization position on marijuana. While the
Real Clear Politics average of Colorado polls
has Obama up 48.7% to Romney's 45.3%, the race tightens up when Johnson is included in the polls.
"I think Colorado is key," said Nadelmann. "It has the initiative and it's a swing state, and there is the possibility that Gary Johnson or the Green candidate could make a difference. The polling has been split, and the question with Gary Johnson is whether he draws more from Obama or Romney."
One recent poll may hold a clue. Among the polls included in the Real Clear Politics average is a new
Public Policy Polling survey
, which had Obama beating Romney 49% to 46%. But when the pollsters added Johnson to the mix, he got 5%, taking three points away from Obama, but only two from Romney, and leaving Obama with only a two-point lead, 46% to 44%.
This year's election results from Colorado could mark a historic point for the marijuana reform movement, and not just because of Amendment 64, said Fox.
"This is a state where we are really going to see the power of this issue as it relates to elections," he said. "This is possibly the first time that marijuana policy could affect the outcome of a presidential election. That just goes to show how far reformers have come in just a few short years. As public opinion in support of ending prohibition continues to grow, the paradigm is going to shift from politicians avoiding the issue at all cost or being knee-jerk reactionaries who want to appear 'tough on crime' to candidates addressing marijuana policy in a rational manner as a way to build support."
We'll see in a few weeks how this all shakes out, but before then, we'll be taking an in-depth look at pot politics in Colorado in the context of Amendment 64. Stay tuned.
Please read our last week's feature, overviewing the various state ballot initiatives: Drug Policy in the 2012 Elections I: The Initiatives.
(This article was published by StoptheDrugWar.org's lobbying arm, the Drug Reform Coordination Network, which also shares the cost of maintaining this web site. DRCNet Foundation takes no positions on candidates for public office, in compliance with section 501(c)(3) of the Internal Revenue Code, and does not pay for reporting that could be interpreted or misinterpreted as doing so.)