A Uruguayan bill that would create a system of state-licensed marijuana sales and commercial cultivation was presented to Congress last Wednesday, and, according to Reuters, includes a provision that will allow Uruguayans to grow their own at home or in clubs.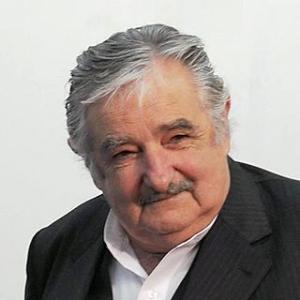 The use and possession of small amounts of marijuana is already legal in Uruguay, but President Jose Mujica, a former leftist guerrilla leader, has said he wants to see the measure passed in a bid to undermine drug-smuggling gangs and other criminality in a region buffeted by prohibition-related violence.
Unlike earlier news reports, which spoke of a state monopoly on marijuana cultivation and sales, the bill introduced Wednesday says only that the government will manage and regulate commercial cultivation and sales. Whether it will actually open state-run pot farms or marijuana retail outlets is yet to be decided, but in either case, a National Cannabis Institute will be in charge.
"The idea is to grant licenses for production, distribution, storage and for retail. We haven't said whether that will be done by the private or public sector, the government will decide that," Sebastian Sabini, a ruling party lawmaker who heads a congressional committee on drugs and addiction, told
Reuters
.
Under the pending legislation, each household could grow up to six plants or possess up to 480 grams, or slightly more than a pound. People could also join "smoking clubs" with up to 15 members and grow six plants per member, up to an annual production of 15.8 pounds. Marijuana users who wanted to buy through state-operated or -- regulated facilities would be limited to purchasing 40 grams (just under 1 ½ ounces) per month.
Because Uruguay is a parliamentary democracy and because Mujica and his political allies control both houses of Congress, the bill is expected to be approved sometime next year.