Some Washington state prosecutors have begun dismissing pending marijuana possession cases in the wake of last week's vote to legalize marijuana in the state. King County (Seattle) prosecutors have dismissed 175 cases involving adults 21 or over, while Pierce County (Tacoma) prosecutors have dropped about 50 more.On Tuesday, Clark County (Vancouver) prosecutors announced they, too, were dropping possession cases.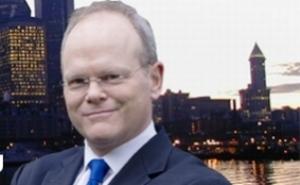 I-502 makes the possession of up to an ounce legal under state law and directs the state to come up with a system of state-owned marijuana stores. The possession provision doesn't come into effect until December 6, but some prosecutors have decided to apply the new law retroactively.
"Although the effective date of I-502 is not until December 6, there is no point in continuing to seek criminal penalties for conduct that will be legal next month," King County Prosecuting Attorney Dan Satterberg said in a
statement last Friday
.
Satterberg has jurisdiction over unincorporated King County, as well as cases on state highways and at the University of Washington. In Seattle itself, which has had a lowest law enforcement priority police in place for nearly a decade, City Attorney Pete Holmes has had a policy of refusing to prosecute simple possession cases.
Satterberg had 40 cases in which criminal charges had already been filed. Those charges will be dismissed. Another 135 cases awaiting charging decisions will be sent back to the arresting police agency.
Pierce County Prosecutor Mark Lindquist told the
Seattle Times
he was dropping "about four dozen" cases where pot possession was the only offense. "The people have spoken through this initiative," said Lindquist. "And as a practical matter, I don't think you could sell a simple marijuana case to a jury after this initiative passed."
In an interview with the Times, Satterberg said his office would continue to prosecute marijuana possession above one ounce, but would have "a buffer for those whose scales are less than accurate." His office will also charge felony possession for people holding more than 40 grams, but Satterberg said his office routinely allows such defendants to plead down to a misdemeanor.
More than 241,000 people have been arrested for small-time pot possession in Washington in the past 25 years, including more than 67,000 in the last five years. That will end as of December 6, but at least some Washington prosecutors aren't waiting.