Andres Manuel Lopez Obrador (AMLO), the candidate-in-waiting of the center-left Democratic Revolution Party (PRD), said last week that he would end the US-backed war on drugs in Mexico if he is elected president. He said his government would instead concentrate on creating jobs and fighting corruption.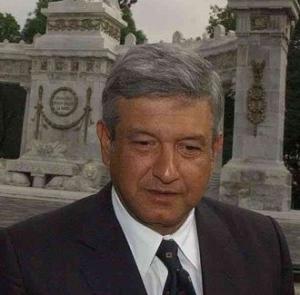 His comments come as the region is awash in criticism of US-style drug wars and calls for a discussion of alternatives, including decriminalization and legalization. Regional heads of state will meet to discuss the issue later this month, and it looks likely to be on the agenda at the Summit of the Americas in Colombia next month.
AMLO was also the PRD candidate in the 2006 elections, barely losing to National Action Party (PAN) candidate Felipe Calderon in a hotly contested election. At least in part to strengthen his stature amid accusations of election fraud, Calderon called out the military to fight Mexican drug trafficking organization shortly after taking office. Since then, more than 50,000 people have been killed in prohibition-related violence, shaking the country's confidence in its institutions.
Lopez is currently trailing the Institutional Revolutionary Party's (PRI) candidate Enrique Pena Nieto and PAN nominee Josefina Vazquez Mota in
national polls
. In one poll early this month, Pena Nieto had 36%, Vazquez Mota had 29%, and AMLO had 17%. In another, the figures were Pena Nieto at 49%, Vazquez Mota at 28%, and AMLO at 19%.
"We're going to stop the war (against organized crime) and justice will be procured," if he is elected, AMLO said in remarks reported by the Mexico City daily
La Jornada
. "We are not going to use this strategy because it has not produced results. There will be jobs, we'll fight corruption and calm down the country. We know how to do it, I'm sure," he said.
He also vowed to end impunity and criticized the government's use of high-profile arrests and heavily-covered presentations of captured capos to the media as evidence it was actually achieving anything in its battle with the drug cartels.
"Politicians who want to resolve everything through the use of the media are responsible for the lack of security and violence, because they have not established justice, employment and wellbeing. They look the other way and, continue a policy that produces poverty, resentment, hate, hostility, insecurity and violence; they want to resolve it with wars, threats of a crackdown and PR stunts," he said.
"How are those who have no moral authority, who are dishonest and corrupt, going to guarantee justice?" AMLO asked. "With what moral authority can they ask others to do right if they don't do it themselves? And furthermore they let established interest groups make decisions just like in the past in this country."
Bernardo Batiz, whom Lopez Obrador has named as his attorney general-in-waiting if he wins, added that they want to bring social peace and respect for the human rights of victims, witnesses, and criminals alike.
"We propose to move from a war where there are enemies to a justice system with humane criteria," he said. He also vowed there would not be harsher laws, more prisons, more soldiers in the streets, or "complicity with anybody," a clear reference to the widespread suspicion in Mexico that the Calderon government is cozy with Joaquin "El Chapo" Guzman and his Sinaloa cartel.
While AMLO and company were campaigning against the drug war, PAN candidate Vazquez Mota was doing some drug-related politicking herself. On Saturday, as she filed documents needed to make her the official PAN candidate,
Vazquez Mota also handed in a drug test
and a lie detector test she said showed she has no ties to organized crime.
The election is July 1.