Two competing Maine legalization initiative campaigns will now work together, North Dakota will try again to get a medical marijuana initiative passed, the GAO has questions about National Guard drug war spending, and more.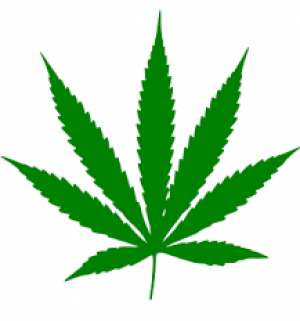 Marijuana Policy
Maine's Competing Legalization Initiatives Join Forces. The Marijuana Policy Project-backed Campaign to Regulate Marijuana Like Alcohol announced today that it is suspending signature-gathering for its proposed legalization initiative, and will instead be joining forces with the group Legalize Maine, which agreed to have MPP spearheading the campaign to pass the similar initiative they had filed. This should end the threat of a splintered legalization movement losing next year, as well as the opposite-end threat of two legalizing initiatives passing, which would give the state legislature a chance to sort out conflicts between the two. Click on the title link for more details.
Oregon Sets Rules for Marijuana Industry. The state Liquor Control Commission last Thursday approved wide-ranging rules to guide the launch of the state's legal marijuana industry next year. The rules establish a seed-to-sale tracking system, two-tiered licensing for commercial grows, a home delivery system, standards for edibles packaging, a ban on felons working as budtenders, and much more. Click on the link to see it all.
Medical Marijuana
North Dakotans Will Try Another Medical Marijuana Initiative. Medical marijuana supporters intend to submit initiative language tomorrow for an initiative aimed at the 2016 ballot. The initiative would create a full-fledged medical marijuana system, complete with dispensaries. Past legislative and initiative efforts to bring medical marijuana to the state have all failed. The initiative will need signatures from 13,500 registered voters to qualify for the ballot.
Law Enforcement
GAO Says National Guard Drug War Spending Lacks Way to Evaluate Performance. Congress has been funding the National Guard Bureau's counterdrug budget to the tune of more than $200 million a year for the past decade, a new GAO report finds. It also finds that no one knows how effectively that money is being spent. GAO said the National Guard has performance measures, but doesn't use them to evaluate and inform funding levels. "Without collecting and using useful performance information to evaluate state-level programs and oversee the counterdrug schools, DOD and Congress cannot ensure that the counterdrug program is achieving its desired results and is distributing its funding most efficiently," the report says.
International
Third Jamaican Company Wins Marijuana Cultivation License. Herbal Health Care Ltd. has become the third entity granted permission to grow marijuana. Government officials granted the license last Thursday. "They were granted a permit this morning (Thursday) to cultivate marijuana/ganja for the purpose of research," said Phillip Paulwell, minister of science, technology, energy, and mining. "They do have long-term objectives in terms of commercialization, but they certainly would be awaiting the Cannabis Licensing Authority's regulations to pursue that aspect. What I do know is that they are very keen on doing research on the essential oils and to do value-added products for the export market."