With states facing severe budget pressures, bills to require drug testing to apply for or receive public benefits -- welfare, unemployment benefits, even Medicaid -- have been all the rage at Republican-dominated state houses this year. Fail the drug test and lose your benefits. The bills carry a powerful appeal that plays well even beyond typically Republican constituencies, combining class, gender and racial stereotypes with a distaste for wasteful government spending. But they have also faced surprisingly tough opposition.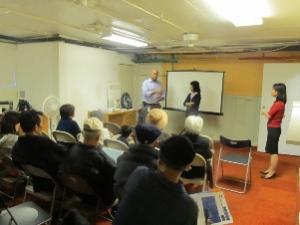 "If you have enough money to be able to buy drugs, then you don't need the public assistance," Colorado Rep. Jerry Sonnenberg told the
Associated Press
in March after sponsoring a welfare drug testing bill. "I don't want tax dollars spent on drugs."
"The message of this bill is simple: Oklahomans should not have their taxes used to fund illegal drug activity," said state Rep. Guy Liebmann (R-Oklahoma City) in a statement on the passage of his welfare drug testing bill in the state House. "Benefit payments that have been wasted on drug abusers will be available for the truly needy as a result of this bill, and addicts will be incentivized to get treatment."
Liebmann also struck another frequently-hit note -- a moral claim that such bills were necessary even if they didn't save taxpayer dollars. "Even if it didn't save a dime, this legislation would be worth enacting based on principle," he said. "Law-abiding citizens should not have their tax payments used to fund illegal activity that puts us all in danger."

Such rhetoric has sounded in statehouses across the land, with bills for mandatory, suspicionless drug testing of people seeking public benefits introduced in almost half the states, even passing a couple -- Florida last year led the way (and this year passed a law mandating drug tests for state employees), and now Georgia this month has followed suit. West Virginia's governor has also instituted drug testing for enrollees in the state's job training program. But the most interesting trend emerging is how difficult it is to actually get them passed.

While Georgia legislators managed to get a bill through, bills have already been defeated in nine states so far this year -- Alabama Hawaii, Iowa, Kentucky, Mississippi, South Dakota, West Virginia, Virginia, and Wyoming -- and a number of others are either dead in the water or running out of time as legislative session clocks tick down.

The states where welfare drug test bills have not yet died include Colorado (House Bill 2012-1046) , Illinois (House Bill 5364), Indiana (House Bill 1007), Kansas (House Bill 2686), Oklahoma (House Bill 2388), Ohio (Senate Bill 69) South Carolina (House Bill 4358), and Tennessee (House Bill 2725), while a "reasonable suspicion" bill is still alive in Minnesota (Senate File 1535). Bills targeting unemployment benefits are still alive in Arizona (Senate Bill 1495) and Michigan (House Bill 5412), while one aimed at Medicaid recipients is still alive in South Carolina (House Bill 4458).

The stumbling blocks for passage are threefold: First, there are serious reservations about the constitutionality of such bills. While the Supreme Court has not ruled directly on the subject of requiring drug tests of public benefits recipients, it has held that forcing someone to submit to a drug test is a search under the meaning of the Fourth Amendment and thus requires either a search warrant or probable cause. The high court has carved out only limited exceptions to this general rule, including people in public safety-sensitive positions (airline pilots, truck drivers), members of law enforcement engaged in drug-related work, and some high school students (those involved in athletics or extracurricular activities).

The only federal appeals court ruling on drug testing welfare recipients came out of Michigan a decade ago, and in that case, a divided panel found such testing unconstitutional. That case was not appealed by the state. In Florida, the welfare drug testing law passed by the Republican legislature and signed into law by Gov. Rick Scott (R), has been stopped in its tracks at least temporarily by a federal district judge who has hinted broadly she will ultimately find it unconstitutional. Civil libertarians in Georgia have vowed to challenge its law as soon as it goes into effect.

Democratic legislators across the country have used the fear of unconstitutionality as a potent argument against the drug testing bills. They have also raised the specter of legal fees reaching into the hundreds of thousands of dollars to try to defend such bills in the courts, and that leads to the second objection to public benefits drug testing bills: they will not save taxpayer dollars, but will instead waste them.

"It's absolutely ridiculous to cut people off from potential benefits, especially when we've found that people on welfare aren't using their money to feed addictions," said Morgan Fox, communications manager for the Marijuana Policy Project. "In Florida, when they enacted their program, very few people tested positive. It ends up costing the state money to drug test."

Fox was referring to findings reported last week that in the four months last year that Florida's welfare drug testing law was in effect, only 2.6% of applicants failed the drug test and fewer than 1% canceled the test. With the state reimbursing those who took and passed a drug test, the program was a net loser for the state, costing it an estimated $45,000 during that four-month period.

The Florida findings are similar to the findings of an earlier Florida pilot program for welfare drug testing and the short-lived Michigan program, both of which reported very low rates of positive drug tests among their subject populations.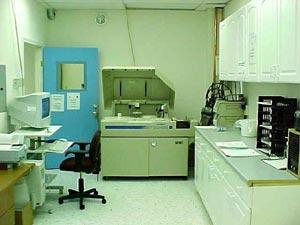 While it appears that most public benefits drug testing bills being considered would be at best a wash when it comes to spending or saving taxpayer dollars, one unemployment drug testing bill,
Senate Bill 1495
in Arizona, is likely to be doomed because it will trigger the withholding of federal tax benefits for business, costing Arizona businesses millions of dollars. That Republican-sponsored bill is now stalled in the House, and some normally staunch allies of the GOP are in the opposition camp.
"Arizona is moving forward with this bill that the Department of Labor says violates federal law," said Bill Piper, national affairs director for the
Drug Policy Alliance
. "The trade-off for this testing is a pretty steep tax hike on local businesses, and the Chamber of Commerce is opposing it because they care about taxes. We're hoping that the Chamber in other states will look at that as well."
A third stumbling block for public benefits drug testing bills is not legal or economic, but based on notions of justice and fairness. While Republican legislators talk about ensuring that taxpayer dollars aren't wasted on drug users, they seem decidedly disinterested in imposing drug testing burdens on recipients of taxpayer largesse who are not poor. They are not calling for the drug testing of beneficiaries of corporate tax breaks, for instance, and for the most part they are demonstrably uninterested in subjecting themselves to similar testing, although Democrats opponents of the bills have had fun and scored political points sponsoring amendments or bills to do just that in some states.
In Colorado,
Democratic foes of a welfare drug testing bill submitted an amendment
to drug test legislators and state officials complete with personalized urine specimen cups for House committee members.That amendment actually passed the committee, but was largely symbolic because even if the bill passed in the House, it was doomed in the Democratically-controlled state Senate.
Instead of the powerful, the bills target the most downtrodden and disadvantaged -- the poor, the sick, the jobless -- in the guise of helping them. They are part of a broader attack on the poor, some advocates said.
"Whether you're talking about attacks on welfare, abortion, or contraception, it's all connected," said Lynn Paltrow, executive director of
National Advocates for Pregnant Women
. "Depriving low-income people, predominantly women, of basic financial support is part of creating a second class status for all women. Women can't make healthy decisions about their reproductive lives if they don't have enough food to eat for themselves and their children," she argued.
For Paltrow, the push for drug testing the poor "has been part of a concerted effort to undermine the notion of the social contract" that is ideologically-driven and mean-spirited. "Whether it's poverty or pregnancy, you make every problem one having to do with individual responsibility, and then you create a justification for taking away money from people who need it."
It's part of a larger move to privatize what should be public welfare and services, Paltrow argued. "You're transferring money from poor people to companies that do drug testing," she said. "That's an important part of trickling up all our money to the fewer than 1%."
While Paltrow saw malign forces at work, Piper could identify no grand conspiracy.
"We couldn't find any think tanks currently pushing this or any other common denominator in all the states other than that this gets media attention," he said. "Some dumb legislator reads something in the newspaper and decides to do it in his state. We don't see any indication the drug testing industry is pushing this. If there's a conspiracy, it's a conspiracy of stupidity, that's all."
There is another fairness issue in play as well. The rhetoric surrounding the politics of drug testing the poor suggests that it is aimed at mothers strung out on heroin or meth-ravaged fathers, but the most common drug cited in the failed Florida drug tests was marijuana. That gets the goat of the MPP's Fox.
"Considering that occasionally using marijuana is not going to affect your ability to be a productive member of society and that it has a low addiction potential, marijuana consumers are being kind of discriminated against," he said. "People who, for ideological reasons, would rather drug test everyone than pay for the welfare of a few people, especially when it's marijuana, why, that's just patently ridiculous."
Republican legislators may have thought they had a no-brainer of an issue with mandating drug tests for public benefits recipients, but for the reasons mentioned above, the going has been tougher than they expected. That doesn't mean no more such bills are going to make it through the legislative process -- one is very close in Tennessee -- but it doesn't suggest that pandering to stereotypes and prejudice isn't as easy a sell as they thought.
Legislators in some states have also responded by more narrowly crafting drug testing bills in hopes of passing constitutional muster. A Utah bill now signed into law requires drug tests for welfare recipients upon suspicion, and more such bills are in the pipeline, although they face the same ticking clocks as the more broadly drawn drug testing bills.
While the Republican offensive has been blunted, the battle is not over.
"I remain concerned that more states will pass stupid drug testing legislation, but still optimistic the courts will strike them down. They're trying to make them suspicion-based and less random, but even that may or may not pass court scrutiny," said Piper.
"This recession can't end quickly enough," he sighed. "When the economy is bad, they need to find scapegoats. Still, this isn't passing in most states, and to get bills passed, it may be that they have to water them down to the point where they're just not that effective."