A Georgia bill, House Bill 861, requiring applicants for welfare to first pass a drug test is now law after Gov. Nathan Deal (R) signed it Monday. It will go into effect July 1, but faces a legal challenge as soon as it does.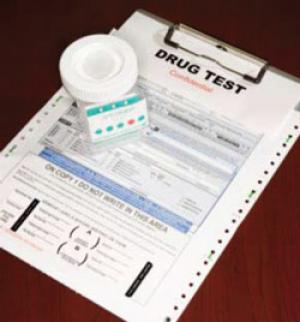 Georgia follows Florida in passing legislation requiring mandatory, suspicionless drug testing of welfare applicants. The Florida law is on hold after a federal district judge questioned its constitutionality and issued a temporary restraining order while she ponders whether to make it permanent.
Backers of the Georgia law said it would be found constitutional, but it is essentially identical to the Florida law. Attorney Gerry Weber with the Southern Center for Human Rights told
Georgia Public Broadcasting
the federal courts have been clear on the issue of suspicionless drug tests.
"The Supreme Court said that there has to be a special need such as safety," he said. "Bus drivers, for example, can be subject to suspicionless drug testing because of the safety needs of children. But just because you think a particular category of people is using drugs more than others isn't a special need under the Constitution."
Weber also noted that the court in Florida found no evidence that welfare recipients used drugs at a higher rate than the population as a whole, but bill backers said that wasn't the point.
"It's not a case of whether we think someone on welfare would want to do drugs more than anyone else," said Senator John Albers (R-Roswell). "The whole point of the legislation is saying that if you're going to get a free entitlement or benefit from the government, you're going to have to play by the same rules as everyone else."
Weber and the Southern Human Rights Center are going to challenge the law. He said he would file suit once the state starts demanding the tests.
Georgia welfare officials estimate that some 19,000 applicants will be affected by the law in its first year of operation.