On the final day of the state's legislative session, the Florida Senate last Friday approved a bill allowing state agencies to force their employees to submit to random, suspicionless drug testing. The bill passed on a near party line vote of 26-14.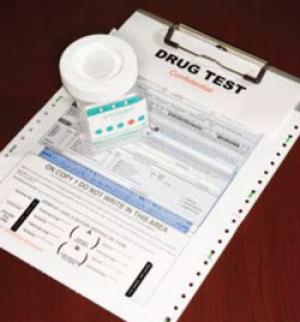 The measure had already passed the House. Gov. Rick Scott (R), who tried to get state employee drug testing enacted via executive order only to see it blocked at least temporarily by a federal judge's injunction, is certain to sign it.
The measure,
House Bill 1205
, authorizes state agencies to require that employees submit to random, periodic, suspicionless drug testing. Under the bill, 10% of an agency's work force would be tested every three months. The bill strips out provisions in Florida law limiting drug testing to safety-sensitive positions and makes it easier to fire a worker after a first confirmed positive drug test.
The bill is almost certain to face challenges in the courts, labor leaders and civil libertarians told the
Associated Press
. The federal courts consider drug testing a search and thus subject to Fourth Amendment proscriptions against warrantless searches. The federal courts have carved out only limited exceptions to the general rule -- for safety-sensitive positions, for some police doing drug law enforcement, for some high school students -- and have ruled against earlier efforts to drug tests elected officials and welfare recipients.
Rich Templin, legislative director for the Florida AFL-CIO, said the program probably will mean more lawsuits for the state when Scott signs it. AFL-CIO unions represent about 100,000 state employees.
"This is just another attempt to vilify state workers and make them the problem," said Templin.
"State workers don't trade their constitutional rights for a state paycheck or other benefits," said Howard Simon, executive director of the ACLU of Florida. "Unfortunately, the governor and legislature appear to want to re-learn that lesson over and over again."
One of the few Republicans to vote against the bill said he hadn't seen any evidence that state employees used drugs at a rate any higher than the population at large.
"I haven't been running across drug-addled employees unable to do their job," said Sen. Joe Negron (R-Stuart).
Suspicionless drug testing is "how we lose our liberties," said Sen. Maria Sachs (D-Boca Raton). "What could be more intrusive than a search of your own body?" she asked. "This is one more step down the slippery slope of becoming a nanny state."
"You're talking about testing some clerk at the DMV; what probable cause do you have? This is expanding government for no good reason," said Sen. Chris Smith (D-Ft. Lauderdale).
The bill's senate sponsor, Sen. Alan Hays (R-Umatilla) protested that, although the bill makes it easier to fire employees who use drugs, it is designed to help them.
"Think about the preventative aspects," the Umatilla Republican said. "We owe it to our state employees."