Sen. Charles Schumer (D-NY) told the Associated Press Saturday that he wants the federal government to criminalize the new synthetic stimulant drugs mephedrone and MPDV (methylenedioxypyrovalerone). Although he said he was announcing a bill Sunday, it had yet to be filed as of Monday afternoon.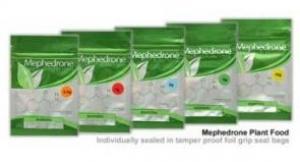 Marketed as "bath salts" under brand names including Ivory Wave, Zoom, and White Lightning, and sold in head shops, convenience stores, and corner gas stations across the land, as well as on the Internet, the drugs have effects on users similar to those of cocaine or amphetamines.
The substances are already banned by emergency action in three states -- Florida, Louisiana, and Mississippi -- and similar actions are likely in other states. Alarm-raising press reports are typically followed by hasty administrative or legislative action at the state house.
Now, Sen. Schumer wants to ban the substances nationwide. The bath salts "contain ingredients that are nothing more than legally sanctioned narcotics," he said.
The DEA is aware of the bath salts drugs and have them listed as drugs of concern, but it has so far not moved to enact a ban.
Drug War Chronicle has been following the mephedrone story for the past year. Read our recent overview
here
.