Poison control centers, hospital emergency rooms, and law enforcement are all raising the alarm about a new, uncontrolled stimulant drug, and the first moves to ban the drug at the state level have already taken place. But the DEA has yet to act, and drug policy analysts say that a reflexive move to ban the drug may not be the answer.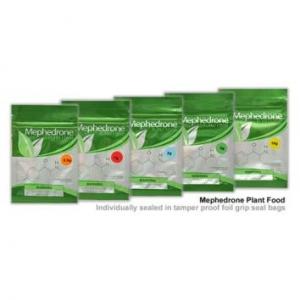 The drug is 4-methylmethcathinone, also known as mephedrone, a synthetic derivative of cathinone, the psychoactive stimulant found in the khat plant. (To be completely accurate, there are actually a number of methcathinone analogues involved, but for brevity's sake we will refer simply to mephedrone.) It produces a stimulant effect that users have likened to that of cocaine, ecstasy, methamphetamines, or Ritalin.
The drug is being sold as bath salts, plant food, or plant fertilizer and typically marketed with the words "not for human consumption" under product names including Ivory Wave, Vanilla Sky, Pure Ivory, and Sextacy. Marketers also use names with a local charge, such as Hurricane Charlie in Louisiana and White Lightning in Kentucky.
After hysterical press coverage of unproven mephedrone overdose deaths in England early last year, the drug was banned in the United Kingdom, and in November,
the European Union banned mephedrone
in member countries, citing a
risk assessment
from the
European Monitoring Center on Drugs and Drug Abuse
(EMCDDA).
But while that risk assessment found that mephedrone can cause acute health problems and lead to dependence, it found only tenuous links between mephedrone and any alleged fatalities. The risk assessment also cautioned that banning the drug could create its own problems. "Control measures could create an illegal market in mephedrone with the associated risk of criminal activity," EMCDDA warned.
But the European Union didn't listen, and now, politicians in the US states where mephedrone is most prevalent, are jumping on the ban bandwagon. Last week, Louisiana Gov. Bobby Jindal (R) issued an
emergency rule
making the possession, distribution, or manufacture of mephedrone illegal and placing it in Schedule 1 of the state's controlled substances act. That means violators could face up to 30 years in prison.
"These drugs have crept into our communities and they are hurting our kids," said Jindal as he announced the rule. "We have to do everything in our power to protect our children and to make sure our streets are safe for our families. The reality is that the chemicals used to make these dangerous substances have no legitimate use other than to provide a high for the user. Today's announcement gives our law enforcement officials the tools they need to crack down on the people pushing these dangerous drugs. Indeed, our law enforcement officials can immediately take these drugs off the shelf -- and at the same time, it's now illegal to possess and use these dangerous chemicals."
This week, neighboring Mississippi is moving against the substance. At least
two bills to ban mephedrone have been introduced
and are moving through committees. The bills are likely to be combined. As in Louisiana, the bills envision harsh penalties, with offenders facing up to 20 years in prison.
News media reports warning of the new "menace" and urging authorities to act have also appeared in
Georgia
and
Texas
. Such news reports are often a precursor to legislative or administrative action.
That these first moves to ban mephedrone are taking place on the Gulf Coast makes sense because that is where the drug has made the deepest inroads. Louisiana Poison Control Center director Dr. Mark Ryan went public with news of mounting calls about mephedrone just before Christmas, and on Monday, the American Association of Poison Control Centers issued a
nationwide alert
about mephedrone.
The alert shows that, at this point, mephedrone is very much a regional phenomenon. Poison control centers around the country have taken more than 300 calls about mephedrone, 69 of them in just the first days of 2011. While poison centers representing 25 states have received calls, 165 of them were in Louisiana. Kentucky was second with 23 calls. In the Upper Midwest, however, there have been no calls about mephedrone.
"We got notice a few weeks ago about reports from other poison centers, but we're not aware of any coming to our regional center," said Rachel Brandt of the Sanford Poison Control Center in Sioux Falls, South Dakota, which covers Minnesota and the Dakotas.
It's a much different story in Louisiana. "We got our first case on September 29 and shortly thereafter we began getting calls just about every day," said the Louisiana Poison Control Center's Dr. Ryan. "We reported to the state health department that this was coming up on our radar, that we were getting people with bizarre, off-the-wall symptoms, with some of them staying in the hospital for five to seven days and the symptoms not resolving very well. The state became very concerned, and so did we as the number of calls continued to increase."
According to Dr. Ryan, adverse responses to mephedrone can be extreme. "We are seeing people describing intense cravings even though they don't like the high," he said. "We're seeing guys discharged from the hospital showing up again a few days later. We're seeing people who are very anxious or suffering from extreme paranoia, we're seeing people with suicidal thoughts, we're seeing people with delusions and hallucinations. A common thread is that they describe monsters, aliens, or demons."
But while the adverse reactions can be disturbing, and while three deaths have been "linked" to mephedrone, there have been no verified mephedrone overdose fatalities. In one case, a 21-year-old man named
Dickie Sanders committed suicide
three days after ingesting mephedrone. Louisiana media also referred to two other deaths "linked" to the substance, but the connection to mephedrone use remains unproven.
"They're saying the other two are related, but there is no toxicology to back that up," said Dr. Ryan.
Dealing with new designer drugs is difficult and frustrating, Dr. Ryan said. "We banned six different substances after looking at the ones abused in European countries," he said. "But you can't ban everything, and you could make a different designer cathinone every day. It's like a cat chasing its tail."
The DEA is also taking a look at mephedrone. But unlike state legislators, which can act without the least bit of evidence, the DEA is charged with actually finding good reasons to add a new drug to the list of proscribed or controlled substances. While more than a dozen states have criminalized the psychedelic salvia divinorum based on little more than the fear someone somewhere might get high on something legally, the DEA has had salvia on its radar as a drug of concern for nearly a decade, but has yet to find the evidence it needs to schedule it. On the other hand, the DEA is susceptible to political pressure, as indicated by its
quick action last November to ban synthetic cannabinoids
after being asked to do so by Sen. Orrin Hatch (R-Utah).
Mephedrone has been on the DEA's radar since at least September 2009, when an analysis of drug samples containing mephedrone was published in the agency's
Microgram Bulletin
. But a DEA spokesman told the Chronicle this week the agency has yet to act.
"This is a drug of concern," said DEA public information officer Michael Sanders. "We're looking into it right now. We see those drugs out there, but there is a lot of research that goes into actually scheduling something."
The DEA may be well served by not rushing to judgment, said drug policy analyst Bill Piper, national affairs director for the
Drug Policy Alliance
. Prohibiting drugs has not worked in the past and there is no reason to assume it will now, he argued.
"Regulation is pretty much always better than prohibition because it means you can actually control the drug," he said. "You can regulate potency, quality, and all that stuff, but prohibiting it just drives it further into an unregulated market. Prohibition certainly has not controlled cocaine, ecstasy, or meth," Piper pointed out.
"It seems really strange that the political position around drugs in this country is that the only drugs people can legally use from now until the end of time are apparently alcohol, tobacco, and caffeine," Piper said. "And at least two of those substances are more dangerous than most of the other drugs. Every new substance is either banned immediately or eventually. This should be something for policymakers and voters to discuss and debate instead of just having knee-jerk responses."
That unfortunately has yet to happen, for mephedrone or for most drugs, and the drive to prohibit mephedrone is gaining steam.