The government of New Zealand plans to regulate and restrict access to legal synthetic cannabinoids, government spokesmen said last week. Under the plan, synthetic cannabinoids could not be sold to people under 18, and they would face regulation of their packaging, marketing, and sales.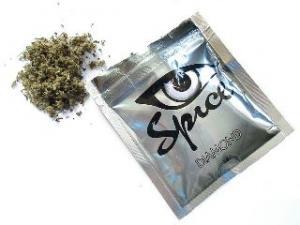 The government is following the advice of the
Expert Advisory Committee on Drugs
, which reviews controlled drugs and other psychoactive substances and recommends how such substances should be classified. The committee found no basis for banning fake pot, but said it was unacceptable for the products to be available without regulation.
Products containing synthetic cannabinoids have appeared in markets worldwide in recent years, typically sold as "incense" under brand names including Spice and K2. A number of European governments have responded by banning the substances, as has the US DEA, which imposed an emergency ban earlier this year.
Americans states have responded similarly, with more than a dozen of them imposing bans before the DEA acted, and moves are afoot in other state legislatures this year to enact more bans. California, however, responded similarly to what is proposed in New Zealand, banning it only for minors.
Under the New Zealand proposal, in addition to the ban on minors, sales would be banned in places where minors gather and there would be restrictions on advertising. Fake pot products would have to be sold in child-resistant containers and would have to be labeled with the synthetic cannabinoids they contain.
Moving synthetic cannabinoids from an unregulated substance to a restricted substance under the Misuse of Drugs Amendment Act of 2005 will require parliamentary approval.