Along with our weekly in-depth Chronicle reporting, DRCNet has since late summer also been providing daily content in the way of blogging in the Stop the Drug War Speakeasy -- huge numbers of people have been reading it recently -- as well as Latest News links (upper right-hand corner of most web pages), event listings (lower right-hand corner) and other info. Check out DRCNet every day to stay on top of the drug reform game! Check out the Speakeasy main page at http://stopthedrugwar.org/speakeasy.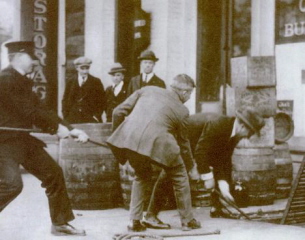 Since last issue:
Scott Morgan offers: "Virginia v. Moore: Just Another Dumb Ruling, Not a Full-blown 4th Amendment Crisis," "The Heroin Addict President Can't Save Us From the Bombs of Xyzistan," "Drug Czar Creates Handy Guide For Teens on Where To Obtain Prescription Drugs," "Police Admit Humiliation After 4/20 Celebration at UC Santa Cruz," "4/20 Gets Bigger Every Year," "How Can We Debate Them if They Don't Even Know What Decriminalization Means?," "A Great 4th Amendment Ruling in Alaska."

Phil Smith writes from Mexico: "Mexico City: Goths and Rockeros and Jipis, Oh My!"

Intern Kalif Mathieu contributes "European Pressure: Turkey Must Fight Drug War, or Else" and intern Shane Trejo authors "Marijuana: Lead-Laced Pot Newest Prohibition-Related Disaster."

David Guard posts numerous press releases, action alerts and other organizational announcements in the In the Trenches blog.
Please join us in the Reader Blogs too.
Again, http://stopthedrugwar.org/speakeasy is the online place to stay in the loop for the fight to stop the war on drugs. Thanks for reading, and writing...