Canada's only safe injection site, Insite, located in Vancouver's Downtown Eastside, has not led to increased crime or drug use despite the fears of detractors, but has reduced the risk of overdoses and encouraged more users to seek drug treatment, according to the latest study of the publicly-funded harm reduction program. The study, published yesterday in the Canadian Medical Association Journal, is only the latest to find that the experimental program is benefiting hard drug users while not harming the community.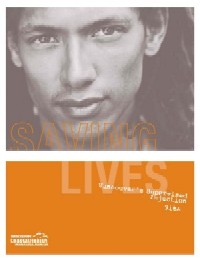 In a one-year period in 2004 and 2005, some 320 clients were referred for drug treatment, the report found. Some 600 clients use the site every day to inject drugs under medical supervision. According to the report, 197 drug overdoses occurred at the site, but none of them were fatal.
Despite a raft of studies demonstrating that Insite is doing what is was supposed to do (and not doing what it wasn't), the Conservative government of Canadian Prime Minister Steven Harper remains opposed to further funding the site or allowing the project to expand to other cities. Last summer, in the face of a strong, community-based campaign to support Insite, Health Canada grudgingly agreed to extend funding through the end of 2007. But supporters had sought a three-year extension.
"By all criteria, the Vancouver facility has both saved lives and contributed toward the decreased use of illicit drugs and the reduced spread of HIV infection and other blood-borne infections," Mark Wainberg, the director of the McGill University AIDS Centre in Montreal, wrote in a commentary published alongside the study.
"We've demonstrated numerous benefits associated with the site and we've also ruled out negative impacts," said Dr. Thomas Kerr of the BC Center for Excellence in HIV/AIDS, a lead researcher on the safe injection site. "Drug use patterns didn't get worse. Crime didn't go up. People thought it would encourage drug use and enable drug use when in fact, we found there has been a large entry of people into detox programs."
The Harper government has been wrongheaded in opposing the safe injection site, moving to cut funding when it should be expanding the program, the report said. "The federal governments should draft legislation to allow other such facilities to operate elsewhere in Canada," the researchers concluded.