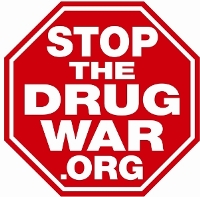 A contemporary crisis generates a tired, old response.
There will be no psychedelic decriminalization in California this year. Maybe next year.
The push is on to legalize marijuana in the Keystone State, and black lawmakers want to make sure real equity measures get done.
Oregon pioneered all drug decriminalization in 2020. Now, an effort to reverse that is getting underway.
There is a better, smarter, more humane way of dealing with the overdose crisis than a return to failed drug war policies.
The Granite State could be the first in the nation to try selling weed through the state liquor store model.
How the face of opioid addiction in America turned white, and what that means.
Crooked jail and prison guards from Saginaw to South Carolina.
More usual suspects come out against the Ohio marijuana legalization initiative, the FDA issues a warning about the home use of prescribed ketamine, and more.
Ohio's Republican Senate leader is threatening to mess with a marijuana legalization initiative if it passes, the Israel-Hamas war has caused a pause in Germany's march toward marijuana legalization, and more.
Workers at Story Cannabis in Maryland's Mechansville are the latest in the industry to vote to unionize, Gavin Newsom signs a social media law that aims at cracking down on online drug sales, and more.
New York is rolling out a drug checking program, Seattle begins a crackdown on public drug use, and more.
A MAGA marijuana legalization bill gets refiled, German parliamentarians finally get around to debating marijuana legalization, and more.
Permission to Reprint:
This issue of Drug War Chronicle is licensed under a modified
Creative Commons Attribution license
. Articles of a purely educational nature in Drug War Chronicle appear courtesy of DRCNet Foundation, unless otherwise noted.