Pot prohibition in Pennsylvania is getting squeezed. Of its neighboring states, Maryland, New Jersey, and New York have already legalized marijuana, Ohio voters will have their chance to approve it in November, and only West Virginia shares the state's status as a medical marijuana-only state.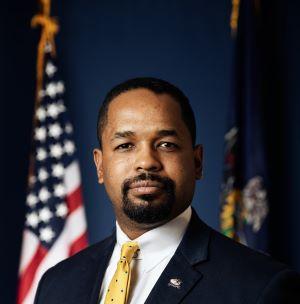 Efforts to advance adult use legalization in Harrisburg have been stymied for years by Republican control of the statehouse, but after last year's elections, the state now has a Democratic governor in Josh Shapiro, the House now has a Democratic majority, and cracks are now appearing in the Republican-led Senate, where at least two GOP senators are ready to get on board.
Gov. Shapiro in March proposed marijuana legalization as part of his 2023-2024 budget, and this year, there are once again are marijuana legalization bills before the legislature. Rep. David Delloso has once again filed a state liquor store model legalization bill, House Bill 1080, and one of those Republican Senate converts, Sen. Dan Laughlin, is the cosponsor of another legalization bill, Senate Bill 846.
"Legalized adult use of marijuana is supported by an overwhelming majority of Pennsylvanians and this legislation accomplishes that while also ensuring safety and social equity," said Laughlin upon filing the bill in July. "With neighboring states New Jersey and New York implementing adult use, we have a duty to Pennsylvania taxpayers to legalize adult-use marijuana to avoid losing out on hundreds of millions of dollars of new tax revenue and thousands of new jobs."
The bill would legalize the possession of marijuana by people 21 and over and set up a system of taxed and regulated marijuana commerce. It would also address social equity by granting licenses to sell marijuana to social and economic equity applicants while providing room for new and existing licensees to ensure demand in Pennsylvania is met. It would also all non-violent marijuana convictions. Ensuring that minority communities disproportionately impacted by drug prohibition is critical, black legislators say.
"We have a unique and singular opportunity to correct decades of mass incarceration, disproportionate enforcement against marginalized communities, the criminalization of personal choice and the perpetuation of violence, which all materialized from the failed war on drugs," said Sen. Sharif Street, a Democratic cosponsor of the bill. "Legalizing the adult use of cannabis will help us fully and equitably fund education, lower property taxes, and address a variety of community needs throughout Pennsylvania."
Social equity was definitely on the mind of attendees at last week's Cannabis Opportunities Conference -- part of the Diasporic Alliance for Cannabis Opportunity's (DACO) Black Cannabis Week. The event was hosted by Sen. Street and covered by Marijuana Moment.
"This is going to be a multibillion-dollar industry," Street. "We need to make sure that we're inclusive… We need to make sure that folks can participate at every level of this industry."
Bill cosponsor Rep. Donna Bullock (D), who has previously spoken out against the dominance of large, multistate marijuana companies, was adamant that legalization come with strong social equity provisions.
"No bill will move with my name on it until I'm comfortable that we actually answer those questions," she said. "No bill will move with my name on it until I know for sure we're not repeating the mistakes of equity in name only. If you think you're going to get me with just some expungements, you got it wrong," she added.
"I think sometimes some people get scared to say 'Black,'" Rep. Darisha Parker (D) said. "If we're going to really do this for a legislative perspective, then all of us in the state need to make sure that we're actually doing it, making sure that we're actually supporting the individuals for this social equity bill that we're going to be putting forward. This is our reparations," she added. "Let's get busy."
These black lawmakers agreed that they were willing to take the time to ensure that some of the harms done by the drug war be redressed and that the communities that suffered them get recompense.
Lawmakers are "still taking inventory" to see what's worked in other states and what hasn't, Parker said.
"We've had… a hundred years of getting this wrong. I'm not in a rush to get it wrong again," said Bullock.
Street concurred, saying that in Pennsylvania "we're usually not the first to get anything done, but we'd like to be the first to get it right."
It looks like there is some work to be done to make sure marijuana legalization aids those communities harmed by the drug war, and it looks like there is a committed legislative contingent in Harrisburg ready to make sure that happens. Stay tuned.