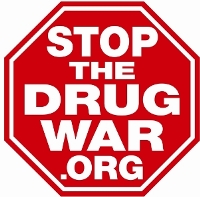 A tale of synthetic cannabinoids, the Analogues Act, and the twisted journey of two Florida hustlers.
A sticky-fingered Pennsylvania drug task force commander heads to prison, a small-town Alabama cop gets caught planting dope, and more.
A New York bill increasing civil penalties for illicit pot shops is signed into law, Oregon regulators approve the nation's first licensee for therapeutic psilocybin services, and more.
Marijuana legalization hits a bump in New Hampshire, Jordan kills a Syrian drug trafficker in a cross-border air strike, and more.
Washington State bans discrimination against potential new hires over off-the-job marijuana use, Senate drug warriors file a bill aimed at counterfeit pills, and more.
Kansas becomes the latest state to legalize fentanyl test strips, the Arizona Senate folds psilocybin research funds into a budget bill, and more.
Permission to Reprint:
This issue of Drug War Chronicle is licensed under a modified
Creative Commons Attribution license
. Articles of a purely educational nature in Drug War Chronicle appear courtesy of DRCNet Foundation, unless otherwise noted.