A sticky-fingered Pennsylvania drug task force commander heads to prison, a small-town Alabama cop gets caught planting dope, and more. Let's get to it: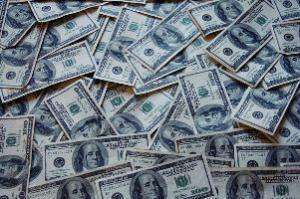 In Centre, Alabama,
a Centre police officer was arrested last Wednesday
for allegedly planting evidence in drug cases. Now former-Officer Michael Kilgore is charged with criminal conspiracy to commit a controlled substance crime-distribution. No other information was available.
In Westville, Indiana, a guard at the Westville state prison was arrested last Thursday after she was caught bringing marijuana to a male inmate inside a Cheetos bag. Adeja Cunningham, 24, went down after prison authorities found that Cunningham and the prisoner had been communicating on Instagram and "they talked about picking up something and that it would be in the chips," according to court documents. She is charged with fifth degree felony trafficking with an inmate.
In Columbia, South Carolina, a Lee Correctional Institution guard was arrested Monday after she was found trying to bring a metal grill mouthpiece into the prison hidden in her hair. Guard Alkeena Eu-Neiger Hackett got in more trouble when investigators then searched her vehicle and found "a rock-like substance containing fentanyl" with a weight of 129 grams. She is charged with trafficking fentanyl, providing prisoners with contraband and criminal conspiracy.
In Lancaster, Pennsylania, the former head of the Lancaster County Drug Task Force was sentenced last Friday to between eight and 22 months in state prison for stealing funds seized by the task force between 2014 and 2020. John Burkhart will also have to pay back $140,000 in restitution. Burkhart stole seized cash from the task force's safe instead of depositing it in the Lancaster County general fund and went down after investigators noticed discrepancies in the recording of cash seizures. He pleaded guilty in March to charges of theft by deception and theft by failure to make required disposition of funds.