Kansas becomes the latest state to legalize fentanyl test strips, the Arizona Senate folds psilocybin research funds into a budget bill, and more.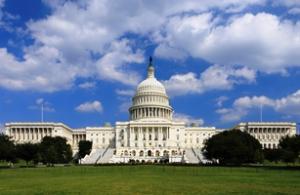 Marijuana Policy
SAFE Banking Act Gets Senate Committee Hearing. The Senate Banking Committee held a hearing Thursday to discuss marijuana banking issues with a focus on the Secure and Fair Enforcement (SAFE) Banking Act (S.1323). No votes were taken at the hearing, which was announced as "Examining Cannabis Banking Challenges of Small Businesses and Workers." Testifying before the committee were bill sponsors Sens. Jeff Merkley (D-OR) and Steve Daines (R-MT), as well as representatives of the Cannabis Regulators of Color Coalition (CRCC), United Food and Commercial Workers International Union (UFCW), Dama Financial and Smart Approaches To Marijuana (SAM).
"The cannabis landscape looks far different than it did a few short years ago," Banking Committee Chairman Sherrod Brown (D-OH) said in opening remarks. "Cannabis has been legalized or decriminalized in almost every state. States and localities have established licensing and social equity programs to ensure that small businesses and communities impacted by the War on Drugs are part of the growing legal cannabis industry."
Harm Reduction
Kansas Governor Signs Fentanyl Test Strip Legalization Bill into Law. Gov. Laura Kelly (D) on Thursday signed into law Senate Bill 174, which legalizes fentanyl test strips by removing them from the state's definition of drug paraphernalia. Last year, a similar bill passed in the House only to stall in the Senate.
"Overdoses caused by fentanyl have devastated communities across Kansas and the nation," Gov. Kelly said. "By decriminalizing fentanyl test strips, we are providing the resources needed to combat the opioid and fentanyl epidemic so that families and loved ones no longer have to feel the pain of a preventable death."
The bill also increases criminal penalties for those who manufacture or distribute fentanyl.
Psychedelics
Arizona Senate Approves Psilocybin Research Grants as Part of Budget. The Senate on Wednesday approved an appropriations bill that includes $5 million in funding for psilocybin research. A standalone bill introduced earlier this year would have also funded psilocybin research at a higher level, but Gov. Katie Hobbs (D) and top lawmakers agreed to slide the provision into the budget bill. Another budget measure that passed the Senate Wednesday contains detailed requirements for the clinical trials funded by those dollars. The House has already given initial approval to a companion version of the legislation, with a final vote coming soon.
International
Iran Hangs Three Cocaine Traffickers as UN Warns of Rising Number of Executions. Iranian state media reported that three men who were members of the "largest cocaine distribution cartel" were hung for cocaine trafficking on Wednesday. Their names are Hossein Panjak, Abdolhossein Emami Moghadam, and Babak Aghaei. They had been arrested in a 2014 raid in which 2.2 pounds of cocaine, methamphetamine, and opium were seized.
A day earlier, UN human rights chief Volker Turk criticized Iran's "abominable" record of executions this year, saying that it had hanged an average of 10 people a week so far this year. If the current rate of executions continues through the year, it would reach the highest number since 2015 when 972 people were hung. Back then, a large number of executions were for drug offenses, but Iran changed its drug laws in 2018, radically reducing the number of drug executions. It is not clear how many of this year's executions were for drug offenses, but the regime has been executing political opponents amid months of sustained civic unrest.