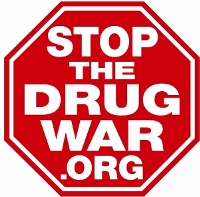 Arkansas, Maryland, Missouri, North Dakota, and South Dakota all have marijuana legalization initiatives on the ballot next week.
A Pentagon cop gets nailed peddling cocaine, a Memphis cop goes to prison for ripping off and torturing alleged drug dealers, and more.
A Nevada judge orders marijuana removed from the state's Controlled Substances Act, the Germans roll out a marijuana legalization plan, British cops plan a crackdown on recreational drug users, and more.
There's a drug crackdown going on in India's Punjab, Afghan drug prices are rising despite questions about whether the Taliban ban is actually happening, and more.
A Colorado psychedelic initiative needs just a bit more support to get over the top next week, the Missouri marijuana legalization initiative is in the same boat, and more.
Colombia and the Czech Republic are both moving toward marijuana legalization, late polling doesn't bode well for the Arkansas marijuana legalization initiative, and more.
A late poll has good news for the Missouri marijuana legalization initiative, drug gangs rampage in Ecuador, and more.
A federal judge throws out a lawsuit seeking gun ownership rights for medical marijuana patients, competing Bolivian coca grower factions prepare to clash again this week, and more.
Permission to Reprint:
This issue of Drug War Chronicle is licensed under a modified
Creative Commons Attribution license
. Articles of a purely educational nature in Drug War Chronicle appear courtesy of DRCNet Foundation, unless otherwise noted.